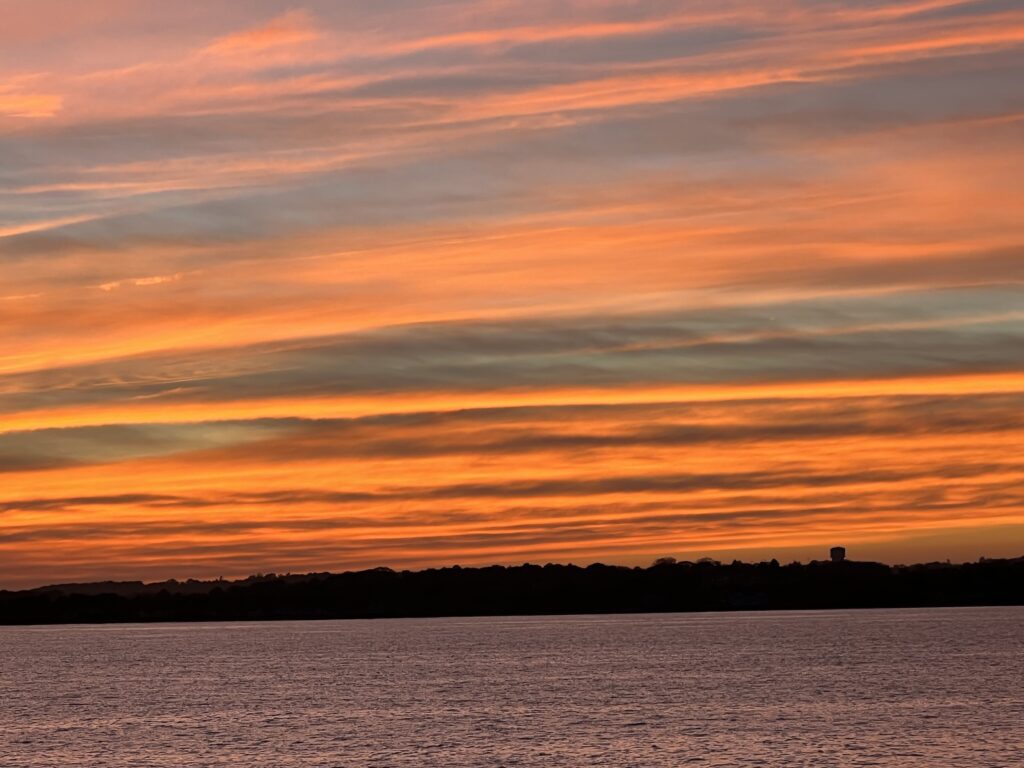 Where to Eat?!
There is something for everyone in Newport – fine dining, food trucks, clam shacks and everything in between. We will give you our favorites to help you plan your trip.
The Mooring Seafood Kitchen and Bar
The Mooring is one of our favorite spots to visit in Newport. There is ample (expensive) parking right in front. The Moorings is partially on a dock with lovely views of the harbor. The raw bar, salads, fish and entrees are all quite good. Our favorite appetizer is the Bag of Doughnuts which are lobster and shrimp fritters with aioli. Yummy. The vibe here is hip and fun. There is indoor and outdoor space and private rooms are available. This delicious stop is located in the heart of Newport on 1 Sayers Wharf which is accessible from America's Cup Avenue.
TripAdvisor reviews ate excellent for The Mooring. The Mooring, Castle Hill Inn and 22 Bowen are owned by the same company.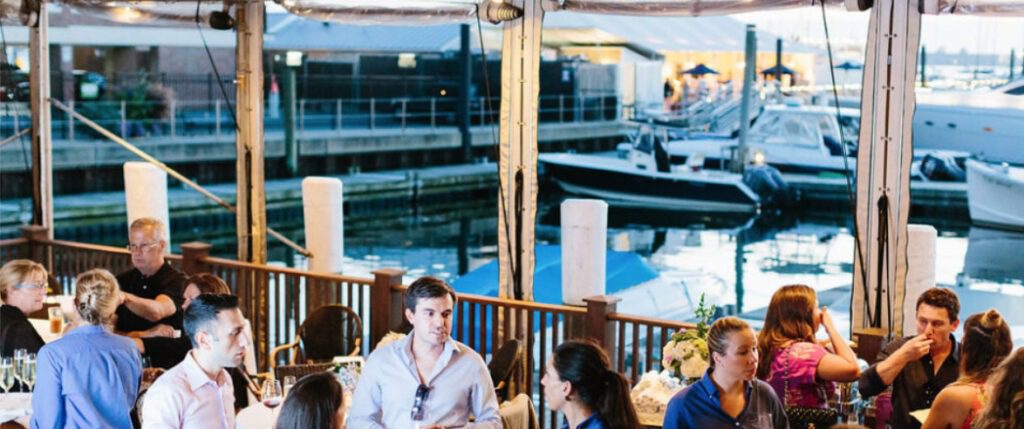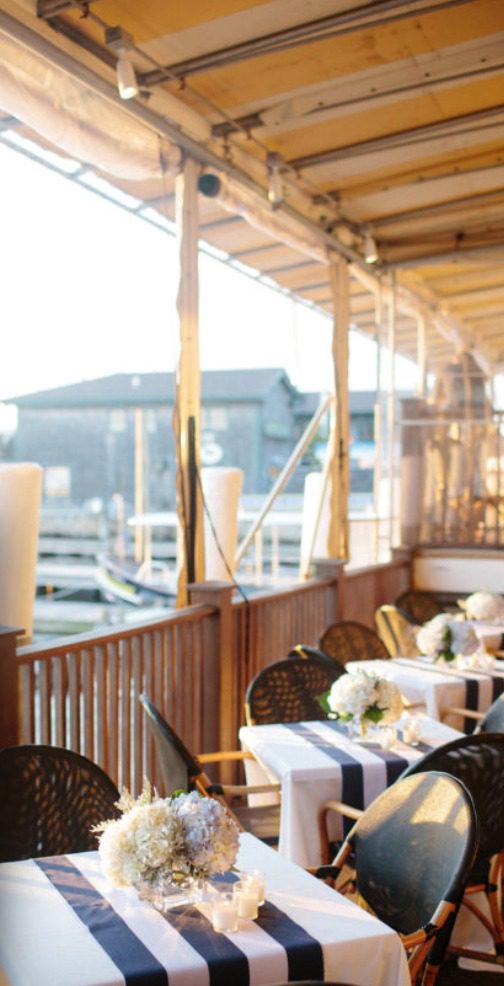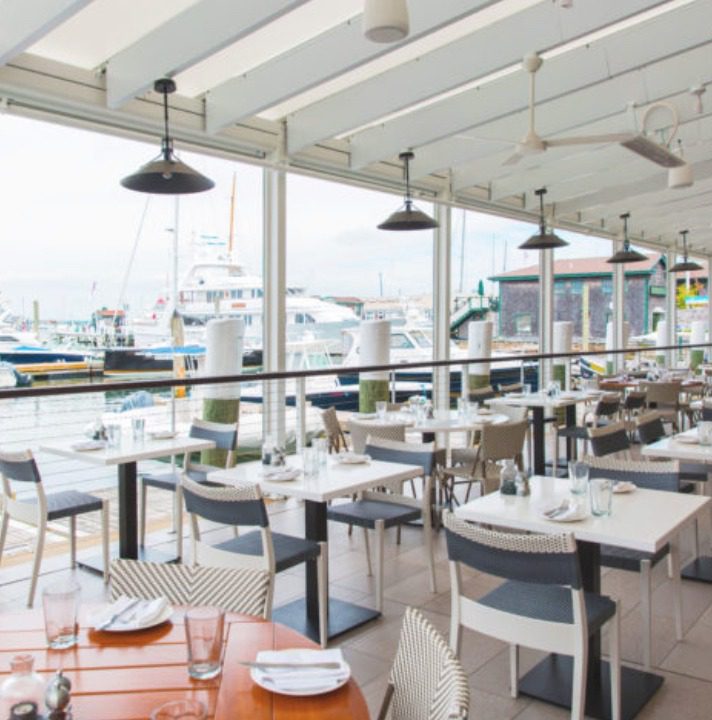 The Castle Hill Inn
The Castle Hill Inn is a magical place for lunch or dinner. The New York Times has said The Castle Hill Inn is "quite simply, the best in town."
The Inn offers two places to dine, The Lawn and The Dining Room. The Dining Room is a Forbes Four Star restaurant and is flawless. Expensive, but flawless. The menu includes luxuries such as caviar and poached lobster
We LOVE the lawn and outdoor bar areas. Drink service is available on the lawn's lovely Adirondack chairs. Casual dining includes salads, burgers, ceviche and an incredible fish and chips. Happy Hour on the lawn is a not-to-be-missed experience in Newport.
The Mooring, Castle Hill Inn and 22 Bowens are owned by the same company. TripAdvisor reviews are excellent for the dining room and the lawn.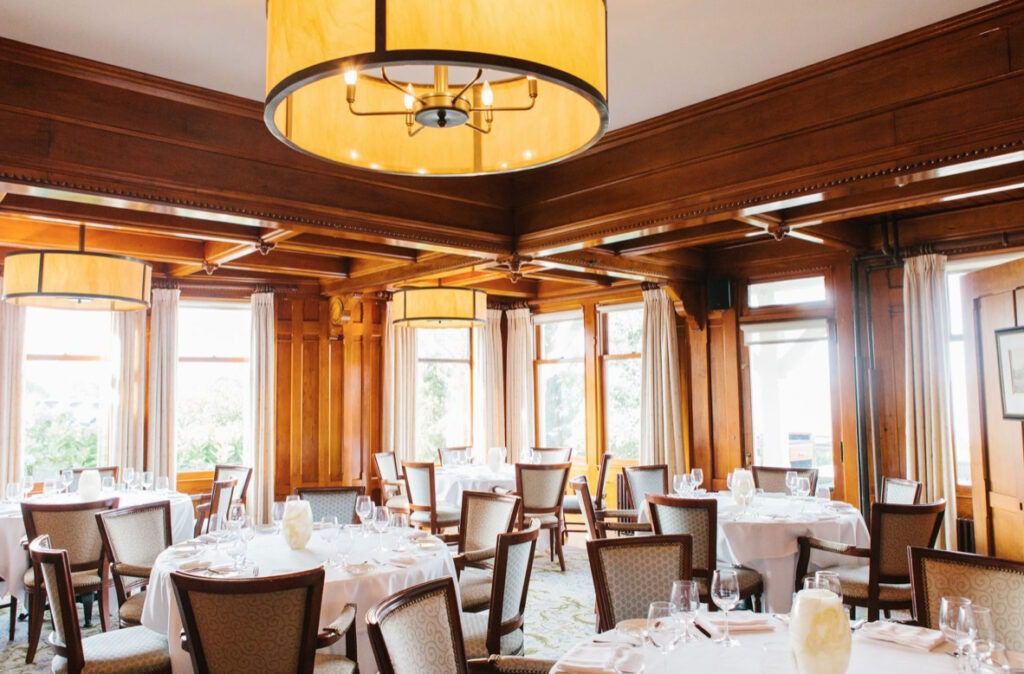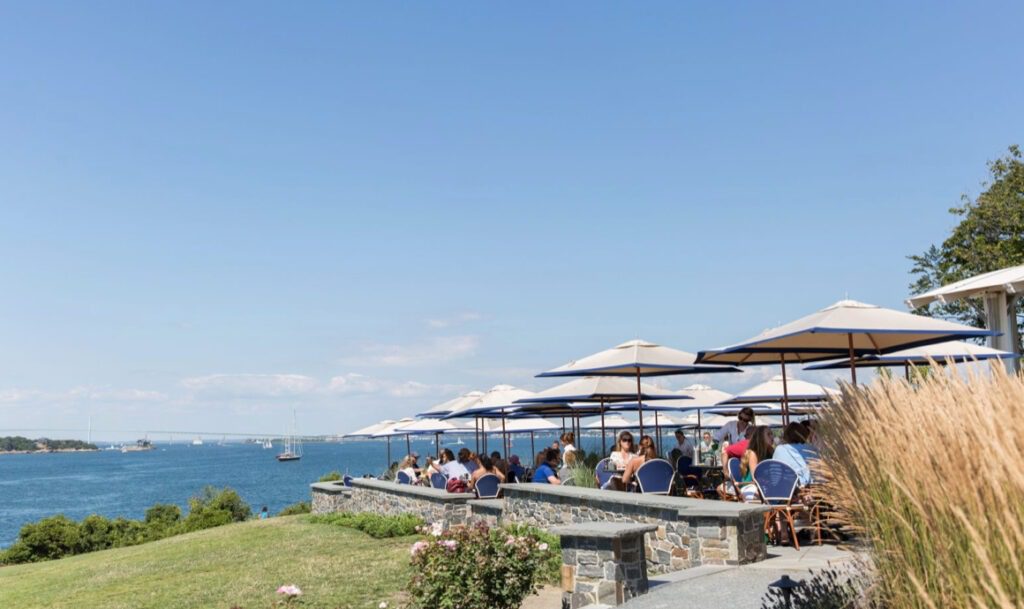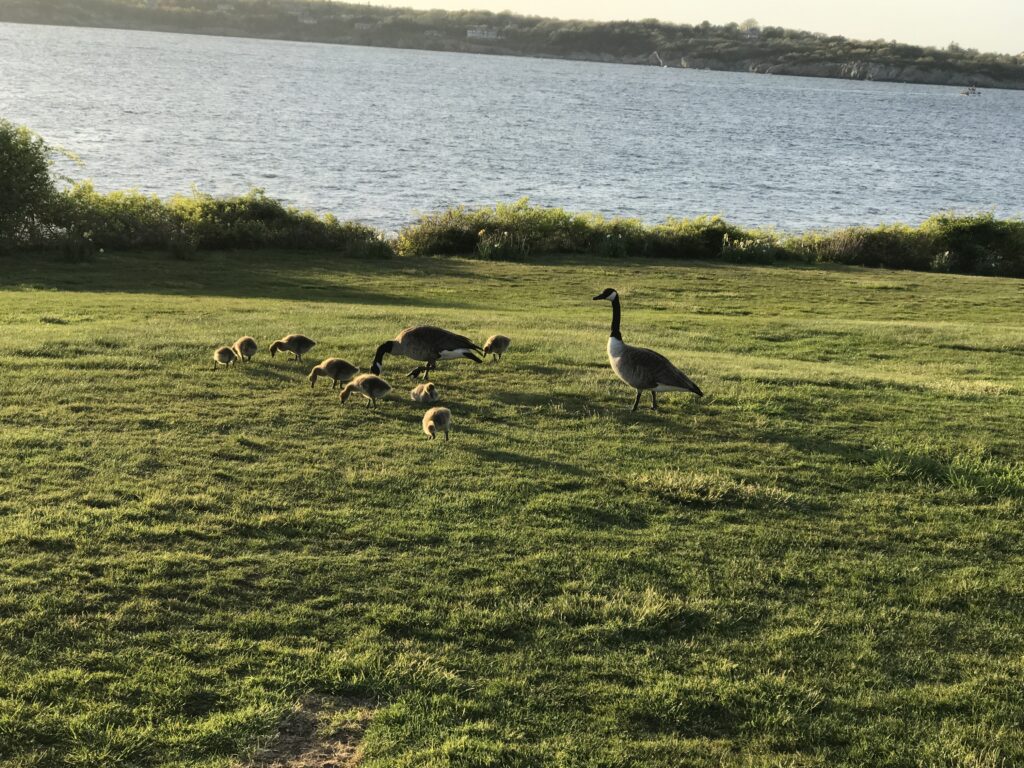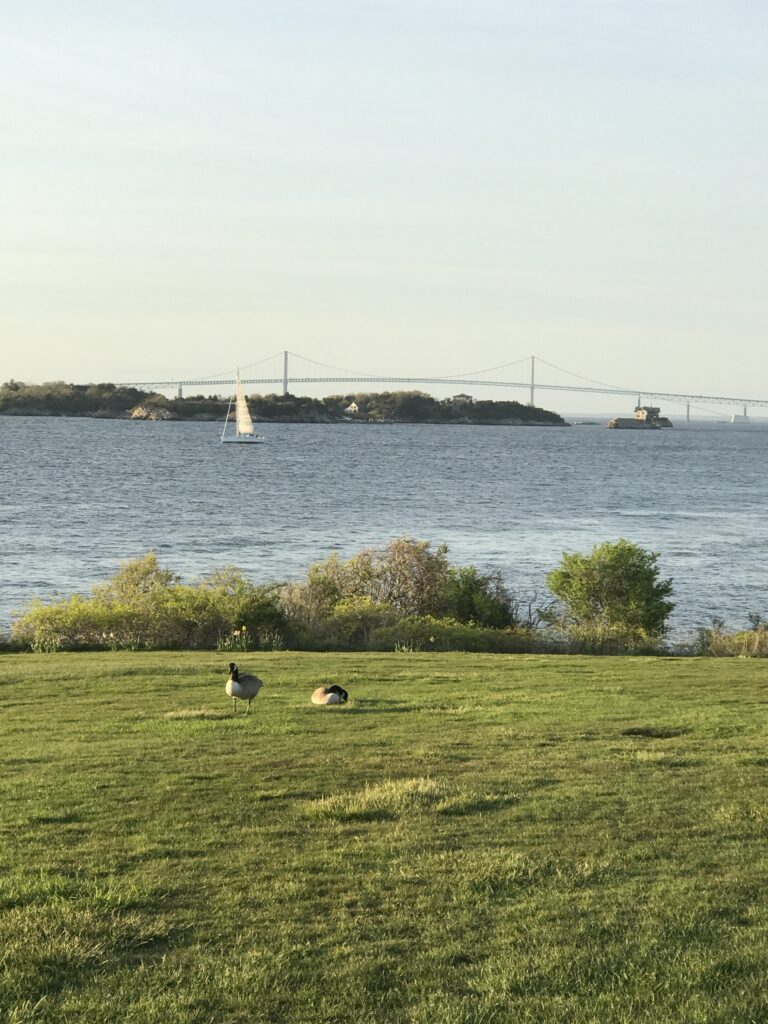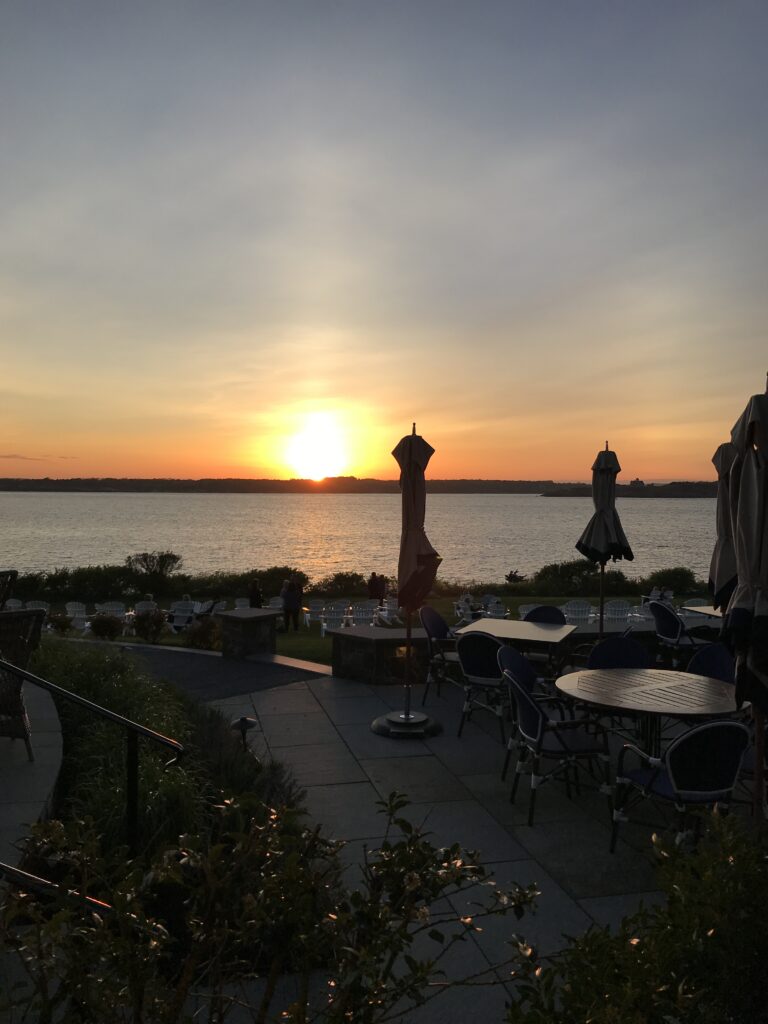 The Black Pearl
The Black Pearl has been a fixture on Bannister's Wharf for decades. We always sit outside to people watch and enjoy the boats and lively activity outside. The raw bar, burgers and lobster roll are all quite good. The patio can get quite lively if there are big drinkers around. And, the drinks are strong and delicious.
Because of covid, The Black Pearl covered their patio so it could be utilized all winter long. We do not know if the coverings will stay long term.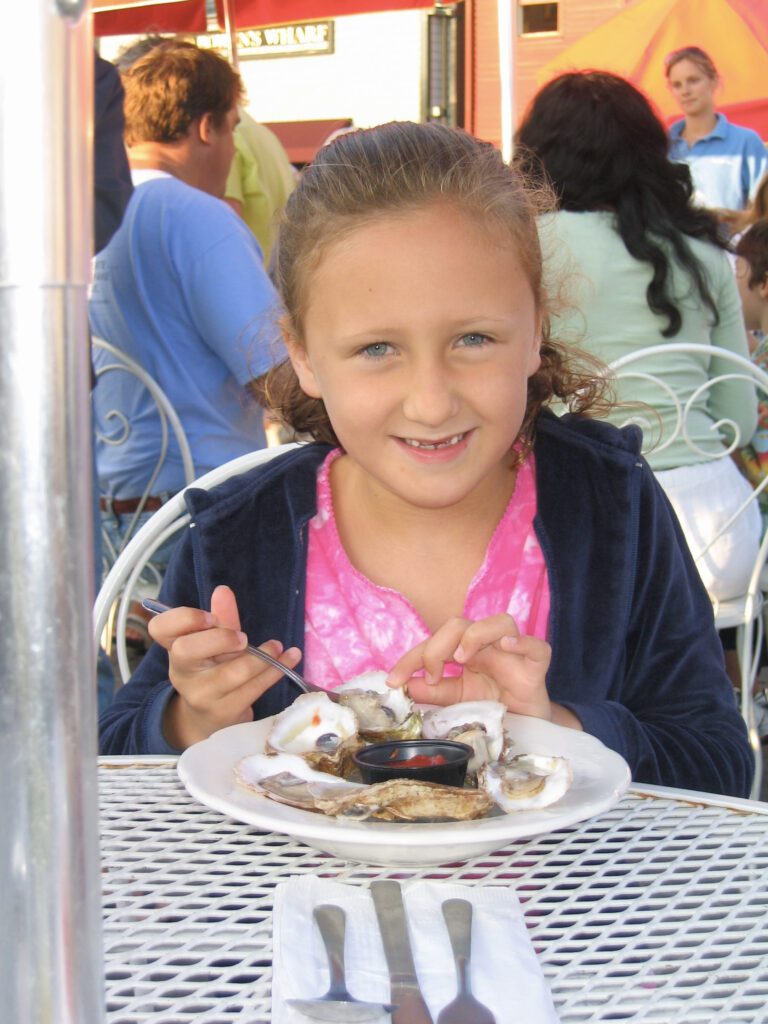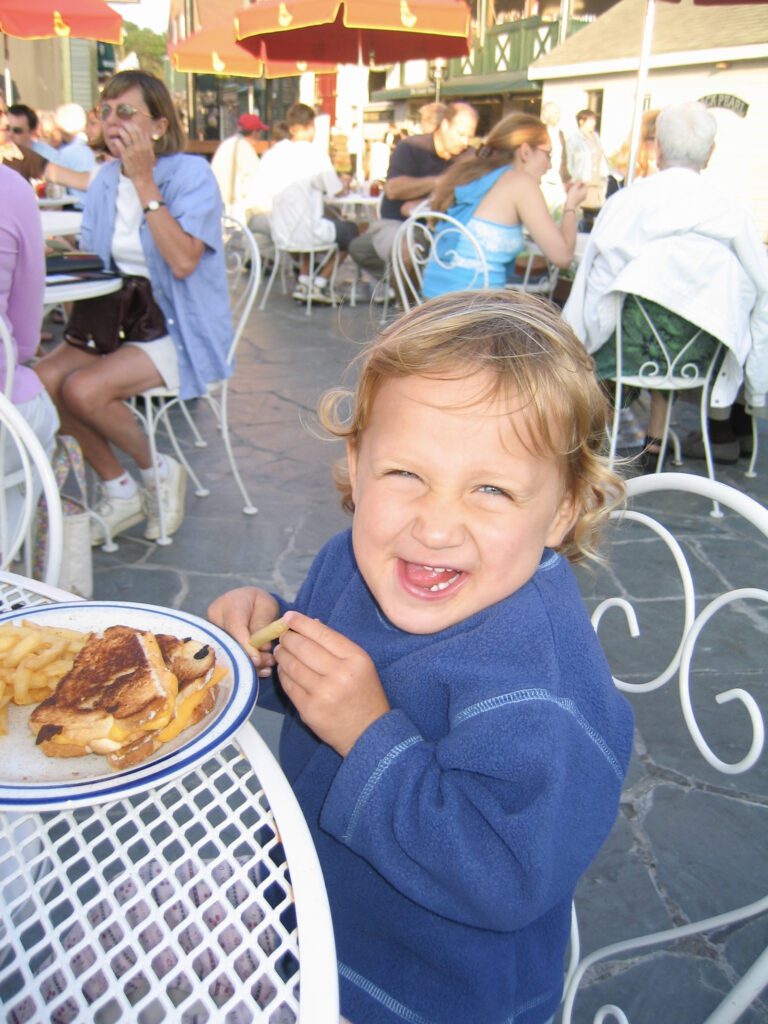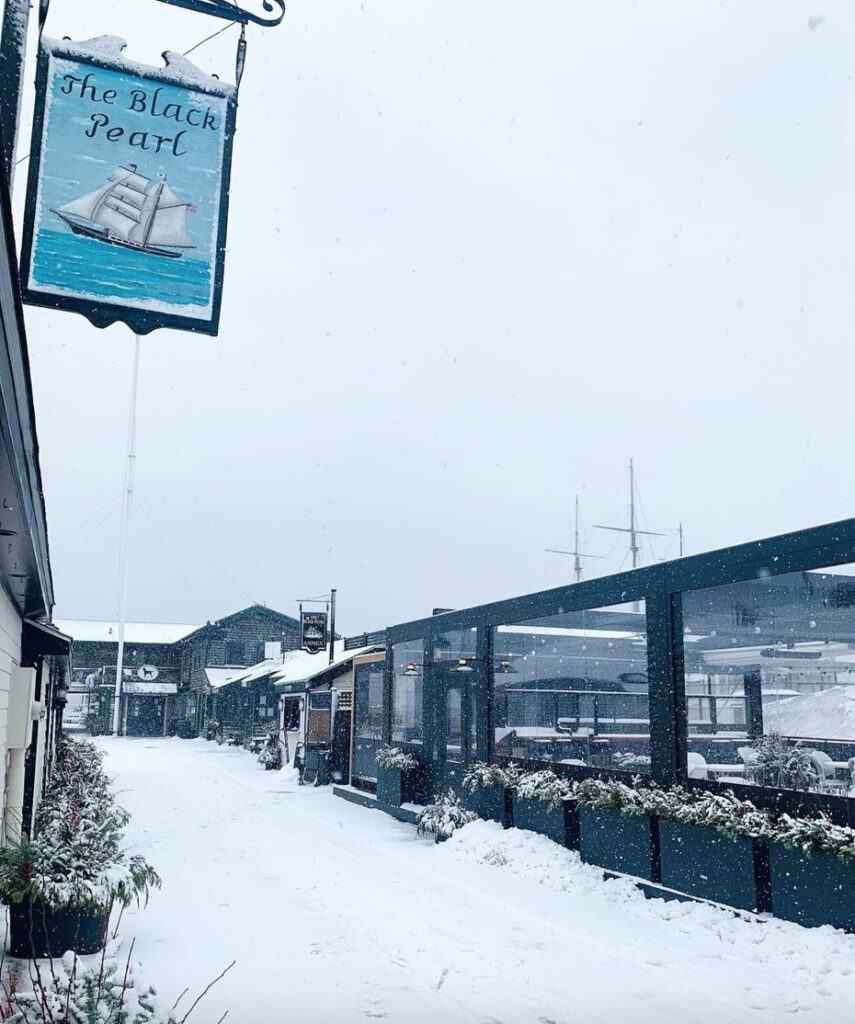 22 Bowen's
22 Bowens is a lovely restaurant on Bowen's Wharf with interior and exterior dining and room for special events. We love the raw bar, tuna tartare, cocktails and all of the seafood. We spent our 20th wedding anniversary dinner here, and it did not disappoint. If seated inside, I prefer to sit upstairs as the natural light is much better.
The Moorings and 22 Bowens are owned by the same company. TripAdvisor reviews for 22 Bowens are strong.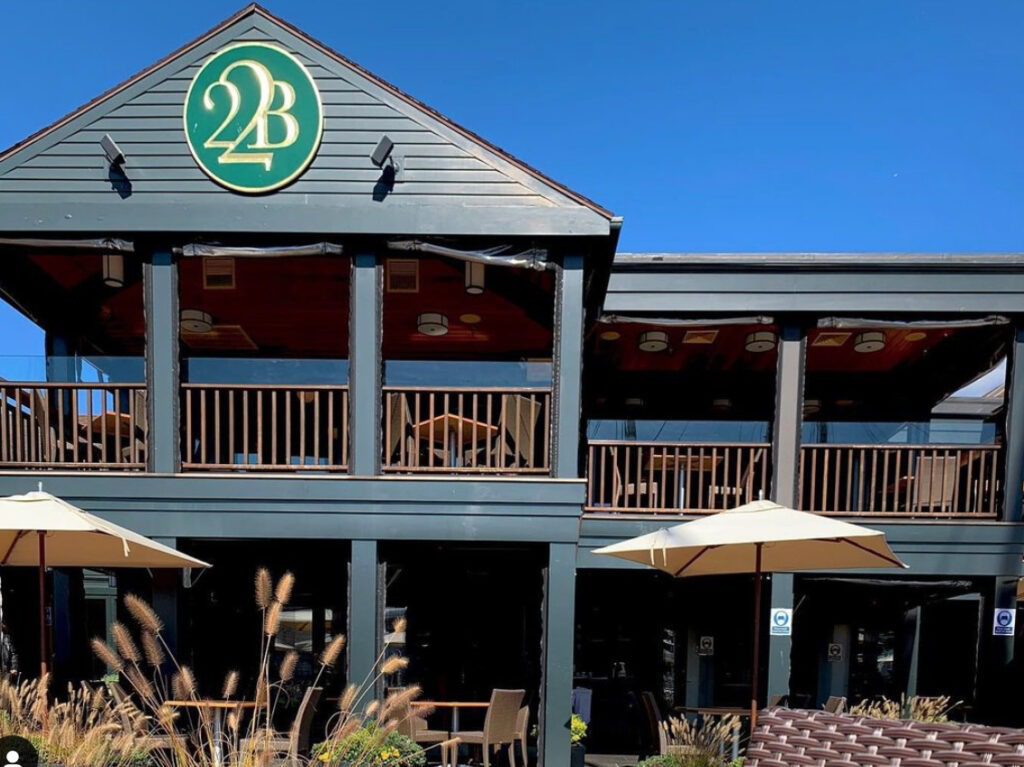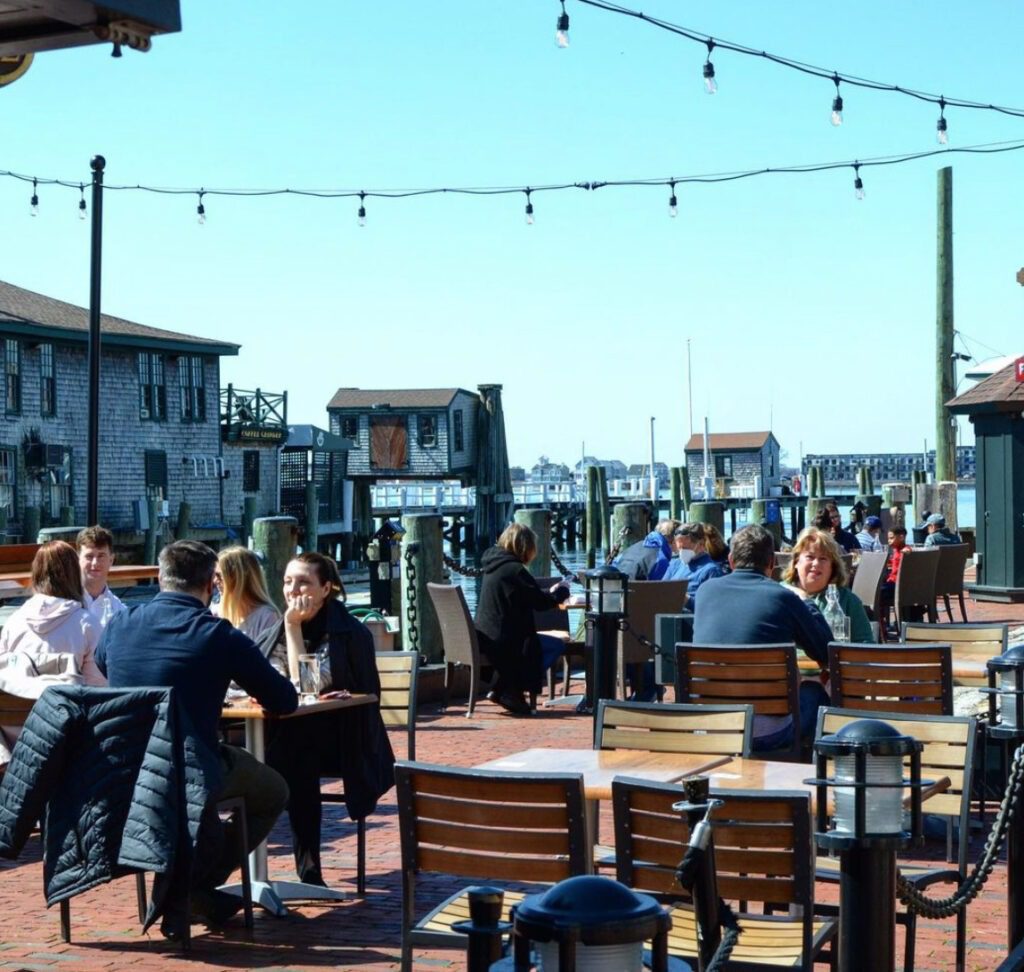 Clarke Cooke House
You cannot make a poor choice at the Clarke Cooke House. Also located on Bannister's Wharf, this tri-level, charming building offers upscale and casual dining in the heart of the action in Newport.
Upscale dining is served at dinner on Fridays and Saturdays by reservation only in the Summer Porch, SkyBar and the 12 Meter Yacht Club Rooms.
Casual dining is served on the main floor in The Bistro and in the Candy Store Bar and Cafe which is water side. The Candy Store can get very lively at night.
All your choices are superb here. The ambiance and decor are just lovely. You can even get sushi in the Bistro and Candy Store from Wednesday-Sunday from 5pm on.
TripAdvisor reviews are amazing.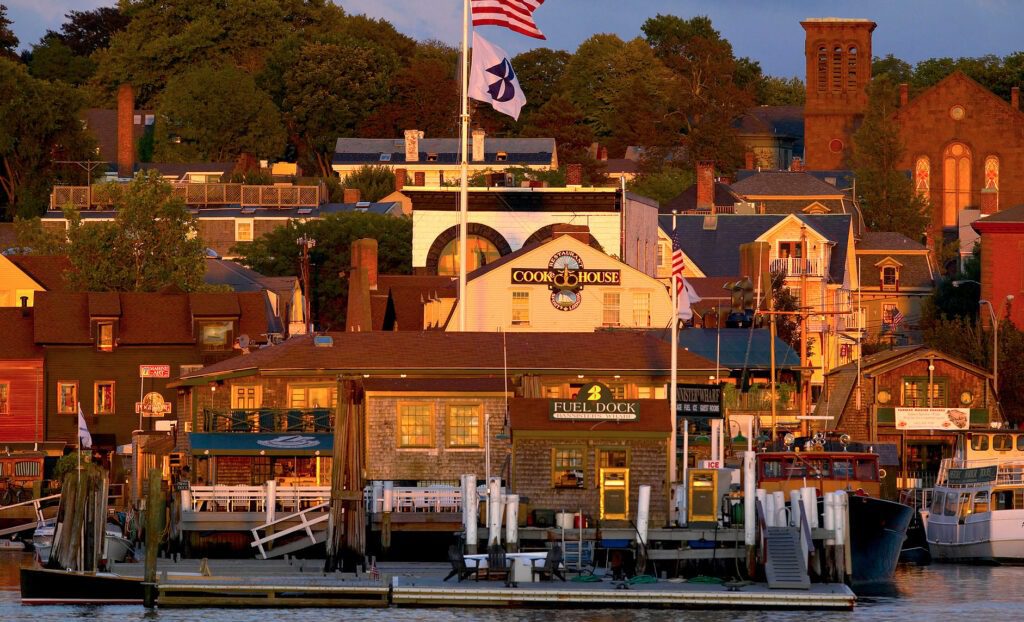 Wharf Southern Kitchen and Whisky Bar
Located near the amazing Cookie Jar and Diego's in the heart of Bowen's Wharf, the Wharf Southern Kitchen and Whisky Bar has a lively indoor and outdoor atmosphere. Their fried green tomatoes, fried pickles and grilled calamari are great starters. Plenty of gluten free choices as well as some vegan options. We have never taken a photo here, but the restaurant has a nice Instagram page. Recent TripAdvisor reviews show them struggling during the pandemic.
Diego's
Diego's is a fun, ecclectic hip Mexican joint on Bowen's Wharf. Open for lunch and dinner daily along with brunch on the weekends, this spot is not-to-be-missed for great Mexican food and cocktails. The younger generation loves it here. The food is excellent and the vibe is fun! TripAdvisor reviews are excellent.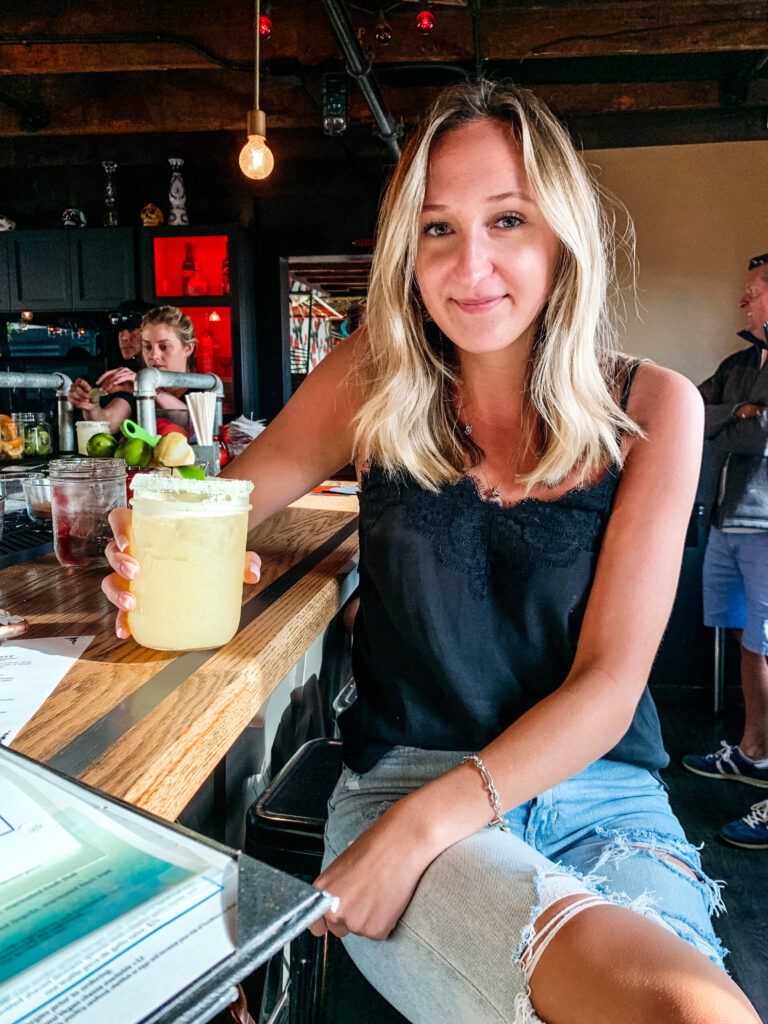 Salvation Cafe
Another favorite is Salvation Cafe on Broadway. Located away from the water, this spot is worth your time. Salvation Cafe is a unique experience which includes a rustic barn dining room, seasonal mojito bar and garden. The food is wonderful. The Roasted Garlic Goat Cheese, Cajun Jambalaya, Vegetarian Curry, and Pad Thai are excellent. Open Wednesday – Sunday 3PM – 9PM. Use the small parking lot in the back or on street parking or Uber! TripAdvisor reviews are great.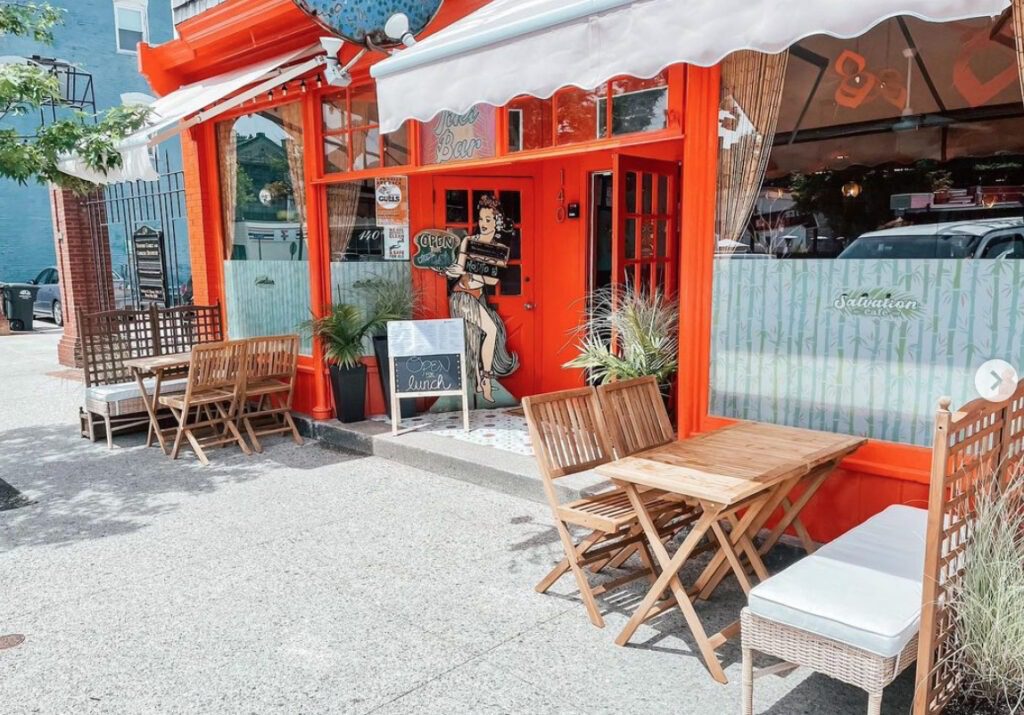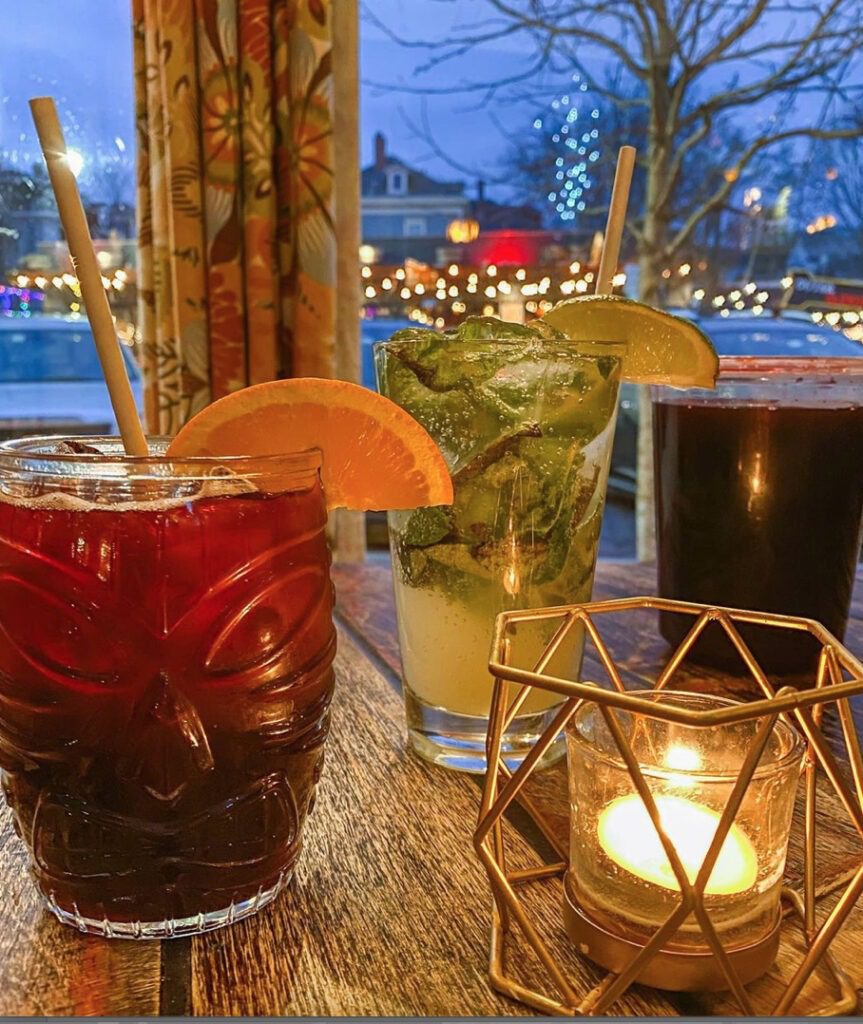 Perro Salado
You cannot go wrong at Perro Salado. Located in an historic Colonial building on Charles Street in Newport, this Mexican restaurant offers an extensive list of Tequilas and Mezcals to taste. The small rooms on multiple floors are loaded with character and charm. The guacamole, grilled Caesar salad, fish tacos and lobster quesadilla are all delicious. The TripAdvisor reviews are excellent.
Stone Acre Brasserie and Stone Acre Garden
The Stone Acre Brasserie and its sister restaurant, Stone Acre Garden are located just blocks of from each other. With gorgeous inside and outside spaces to dine and drink, the Stone Acre Brasserie is located in historic Washington Square, just a quick walk from the wharves. We love the Tuna Poke Tacos, Lobster Rangoon, Burratta Salad and their burgers (which include a vegetarian option). The brasserie is charming and the staff is amazing. We have yet to eat at the Garden, but it feels very similar. The Garden is located in Brick Marketplace is looks to have incredible outdoor gardens.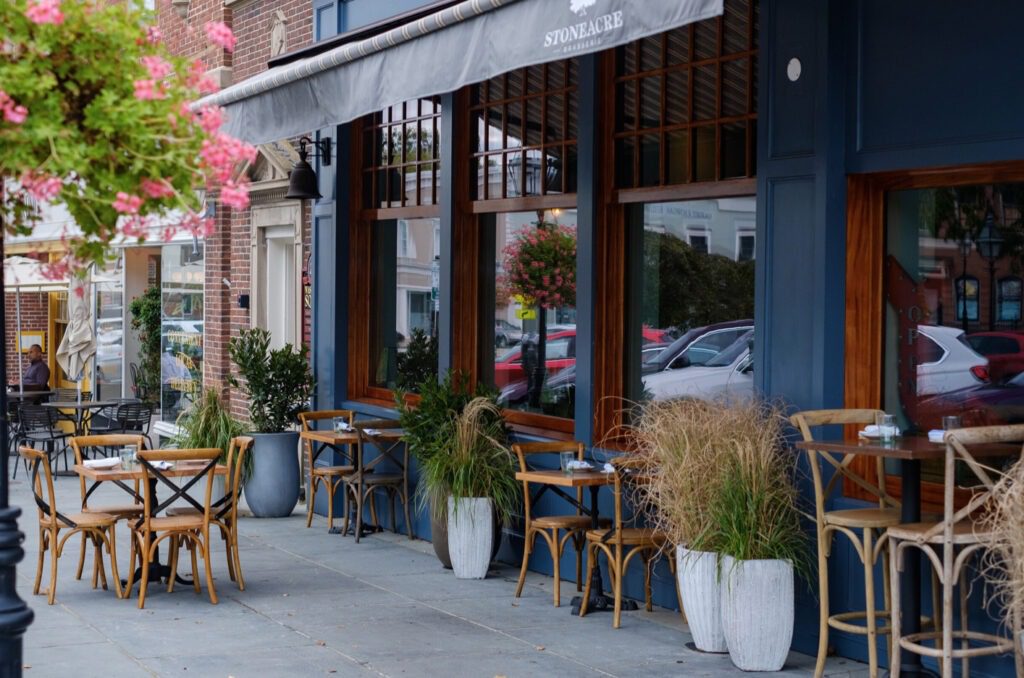 Brick Alley Pub
Brick Alley Pub has been a fixture in Newport for over 40 years. Their menu is the ultimate "bar" menu. Loaded with nachos, wings, burgers and sandwiches, we usually try to sit upstairs or at a window to watch the crowds walk by. We think the Ultimate Nachos and the Warm Spinach, Artichoke, Bacon dip are incredible. Strong drinks, especially Bloody Mary's are on menu. They have tons of beer on tap and silly old license plates on the walls. This excellent pub is right on Thames Street in the heart of Brick Market Place. They are open Monday-Sunday 11:30am-Close. TripAdvisor reviews are very, very good.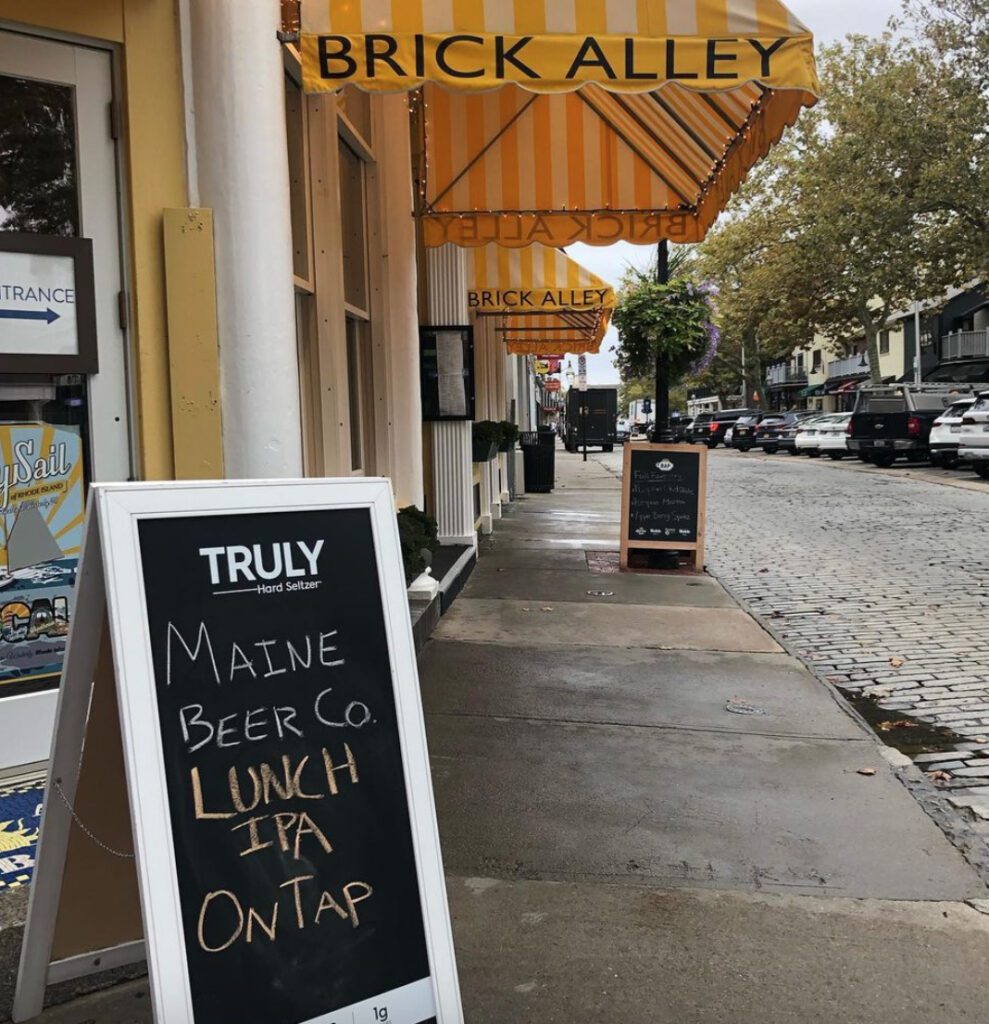 Flo's Clam Shack
If you have a hunkering for fried clams or an authentic lobster roll, give Flo's Clam Shack at the end of Easton's Beach a try. There is plenty of parking and they are open every day from 11am-8pm. Chowder, clam cakes (if you are not from Rhode Island, you must try a clam cake with salt!), and more world-famous fried clam dishes you could possibly imagine. TripAdvisor reviews are excellent! Be prepared for plastic utensils, paper napkins and lots of friend goodness.
O'Briens Pub
If you have a hunkering for Irish pub food, head to O'Brien's Pub at 501 Thames Street in Newport. The lively patio will make young adults happy and the comfort food caters to all ages. The chicken wings and wide variety of burgers are excellent. The menu currently offers six different kinds of yummy grilled pizzas. The beer battered fish and chips are to-die-for. They have a small gluten free menu and gluten free bread is available on their extensive sandwich menu. There are 15 beers on draught and 23 different bottled beers, seltzers and hard ciders. The frozen mudslide is a family favorite. TripAdvisor reviews are very good.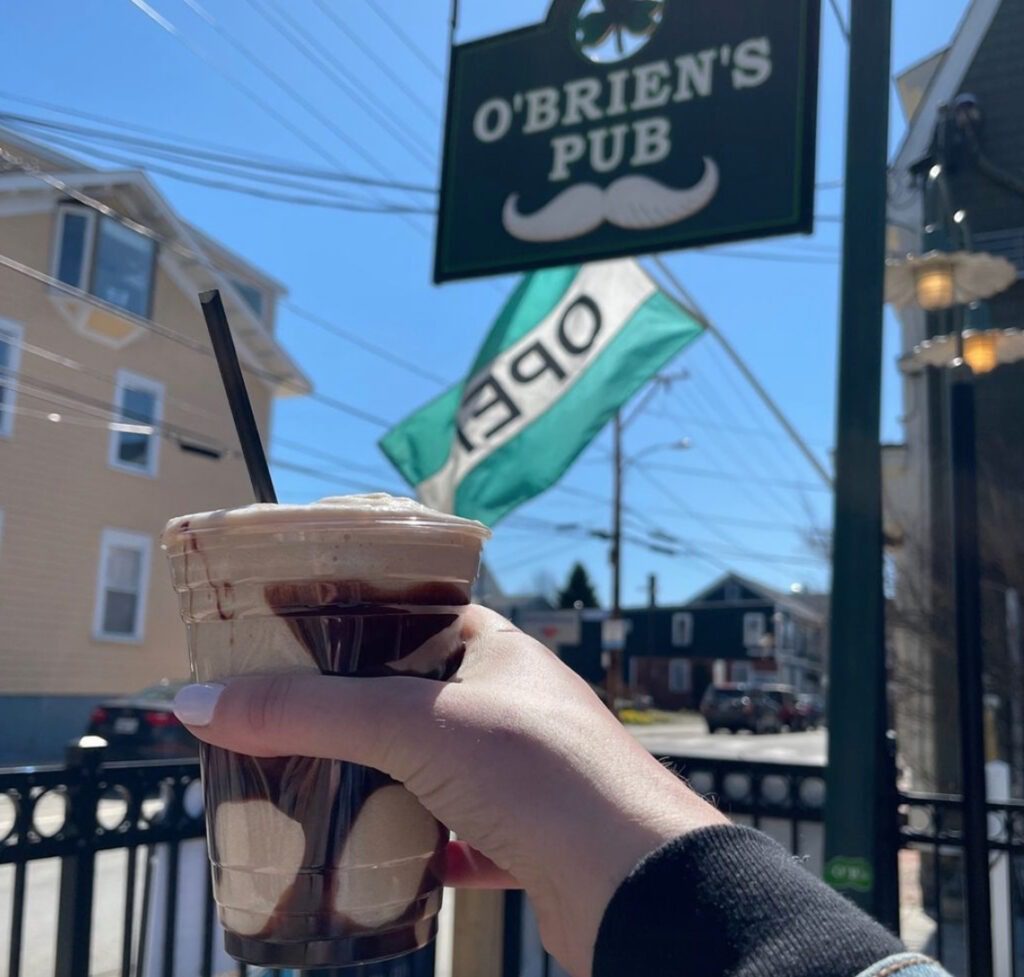 White Horse Tavern
If you would like to sit in a restaurant loaded with history, visit The White Horse Tavern at 26 Marlborough St in an old colonial building. The White Horse Tavern is the "oldest operating restaurant in the U.S." and is acknowledged as the 10tholdest in the world. It is is a National Historic Landmark being America's oldest restaurant, having served guests since 1673.
The White Horse Tavern has an extensive wine menu that will meet any oenophile's tastes. Their locally-sourced, dinner only menu is fine dining at it's finest. We like the steak frites and the pan seared chicken breasts. Be sure to bring your credit card with the highest limit as this restaurant is pricey.
The Tavern has a moderate dress code which states, "Please no athletic wear or shoes, hats, sleeveless shirts or distressed denim." TripAdvisor reviews are excellent. Reservations are recommended.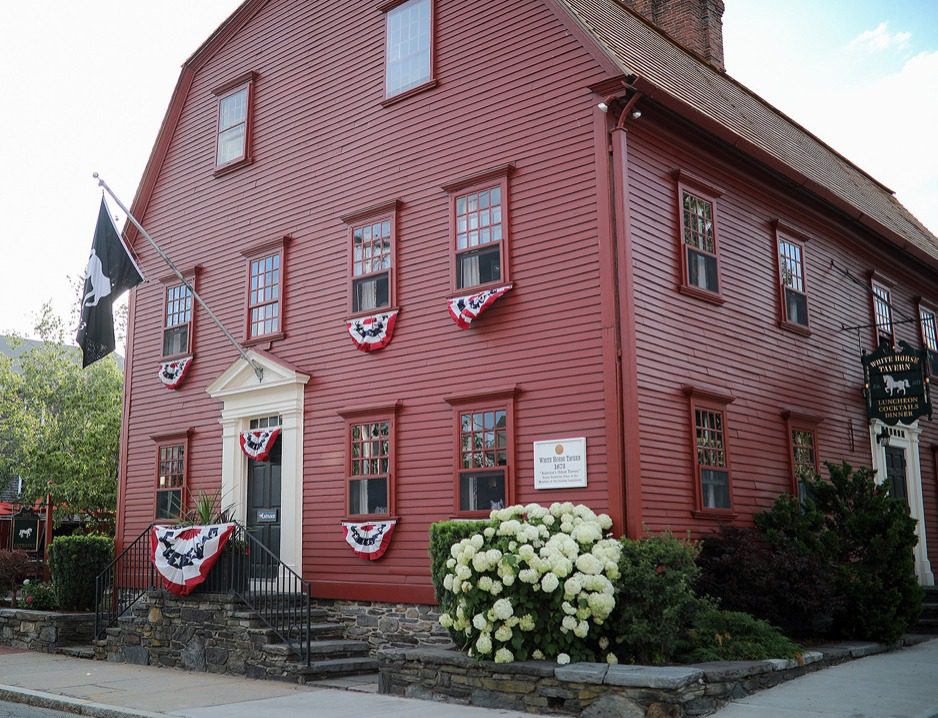 Pasta Beach
Pasta Beach is open for lunch and dinner seven days a week, and is arguably our girls' favorite Newport restaurant. Located on Bellevue Avenue, not far from the Tennis Hall of Fame, this fun indoor/outdoor space offers delicious bruschetta appetizers, antipasti, soups, salads, grilled pizza, calzones, paninis, entrees and a pasta dish for everyone. The go-to pasta for our kids is the Spaghetti Aglio Olio e Peperoncino. Gluten free pasta is available, but gluten free pizza is not.
TripAdvisor reviews are very, very good.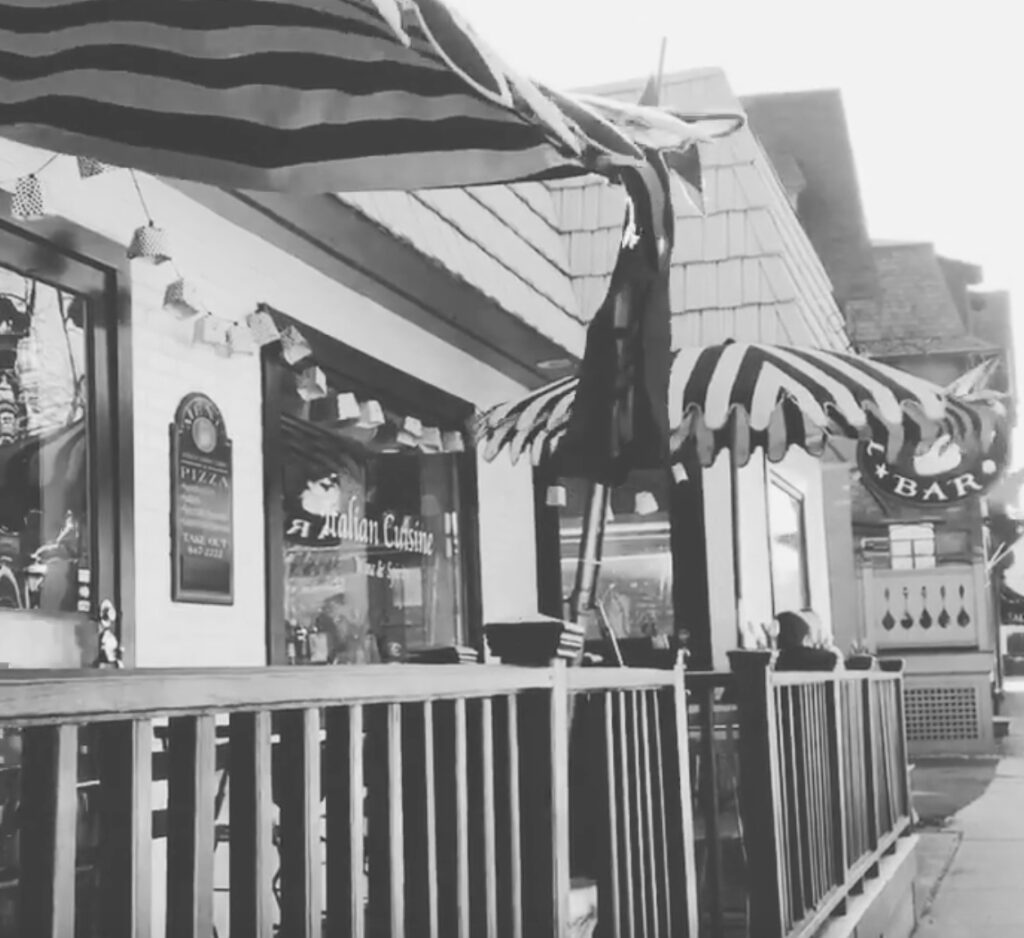 Bar'Cino
Bar 'Cino ("chee-no") is an informal neighborhood spot in the heart of Newport's historic Washington Square. Owned by the same group that owns 22 Bowen's, The Mooring and the Castle Hill Inn, this lovely restaurant serves delicious salads, small plates and pizzas. The restaurant does an amazing job with its grilled paninis, pasta and entrees. We love the vibe and the food here. We regularly get the arugula salad, margherita pizza, tagliatelle and Italian farro risotto. Plenty of gluten free options. TripAdvisor reviews are very good.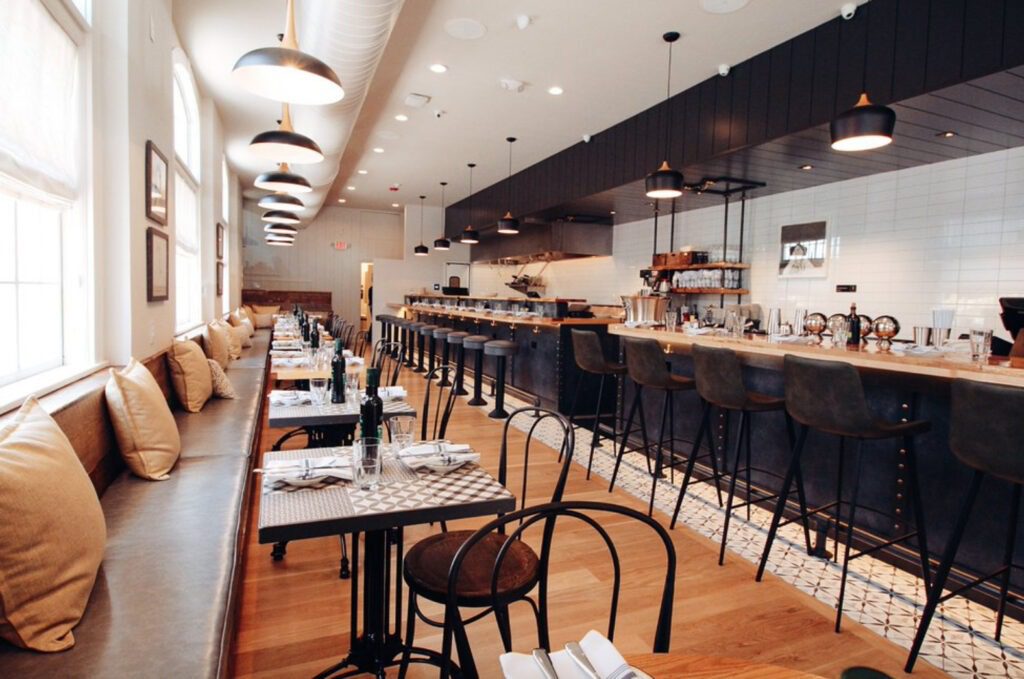 Simpatico Jamestown – Jamestown, RI
One of our very favorite restaurants is actually in Jamestown, just a short bridge ride away. Visit Simpatico Jamestown if you are exploring this lovely sister island in Narragansett Bay. Located in a lovingly restored home, this amazing dining experience offers you many indoor and outdoor choices to sit, both upstairs and downstairs. Their room guide gives you all of your dining choices.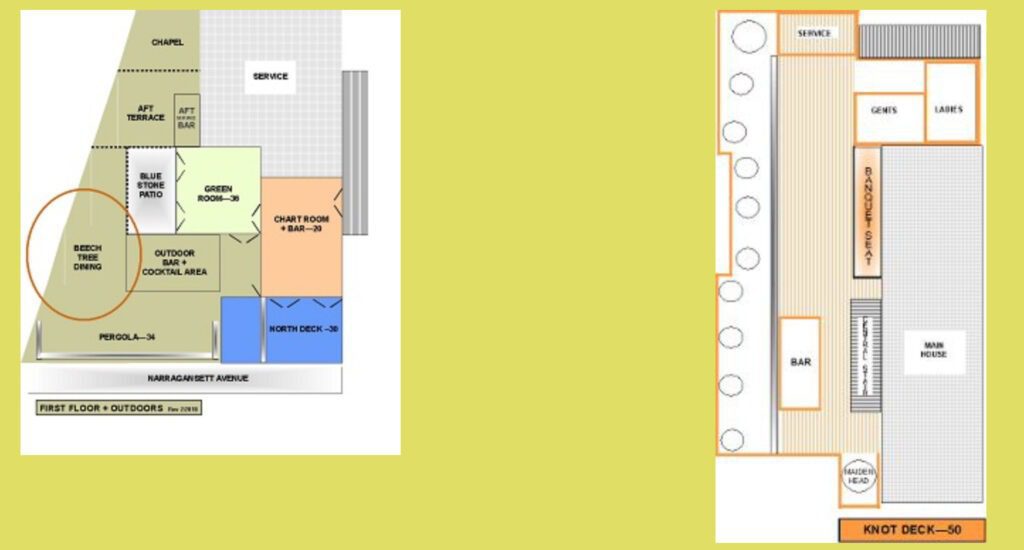 You cannot go wrong inside or outside at this amazing place. When you sit upstairs, outside, it feels like you are in a tree house. The white bean ratatouille, saffron paella and lobster mac and cheese are all excellent. TripAdvisor reviews are excellent. Be sure to check their website as the hours can change. No reservations at this time.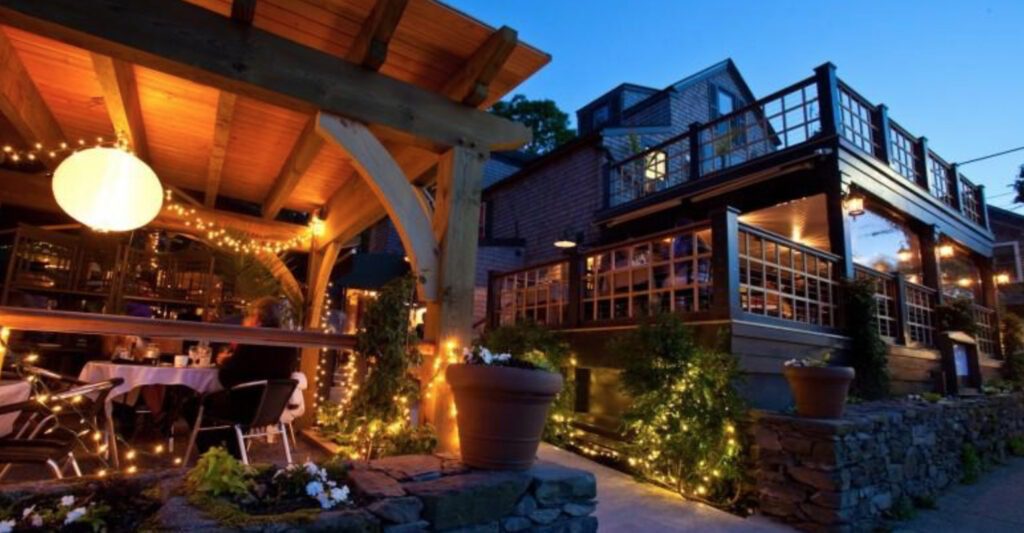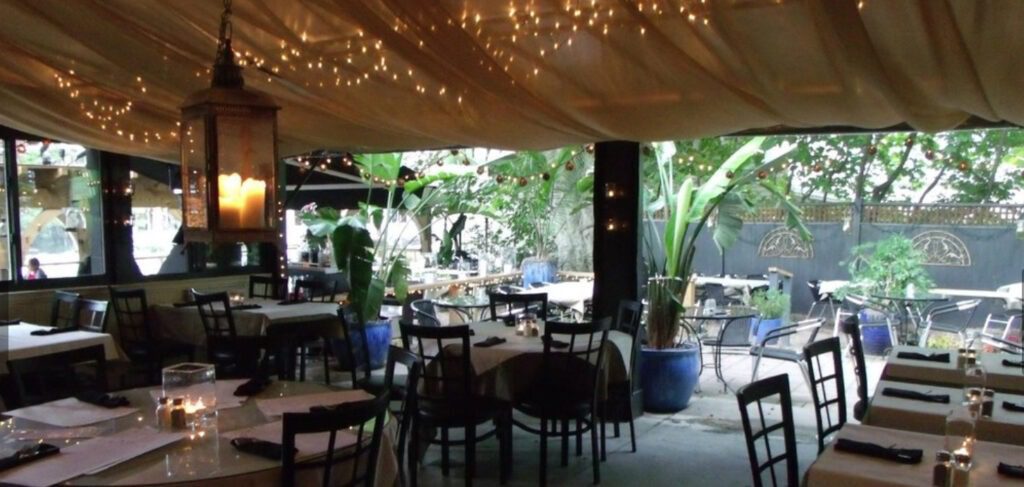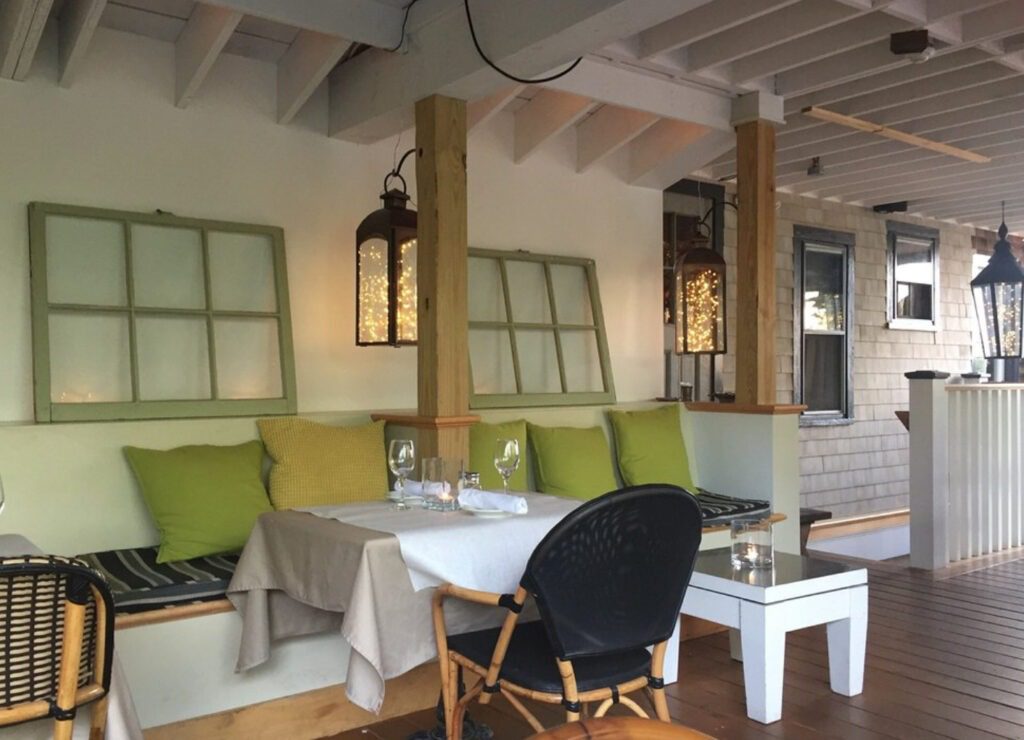 Del's Lemonade
The Del's Lemonade trucks are a beloved institution in Rhode Island. This frozen lemonade is truly delicious and it not be drank with a straw!!! Our family only drinks the original lemon variety. If you see a truck, pull over and enjoy this delicious treat!!!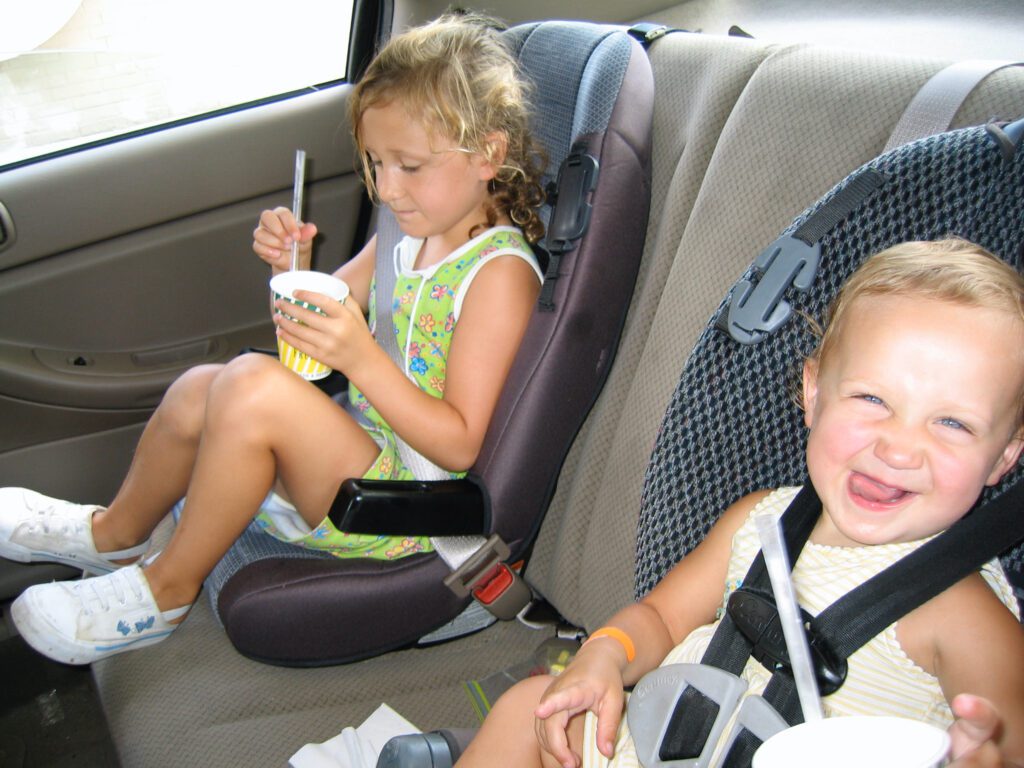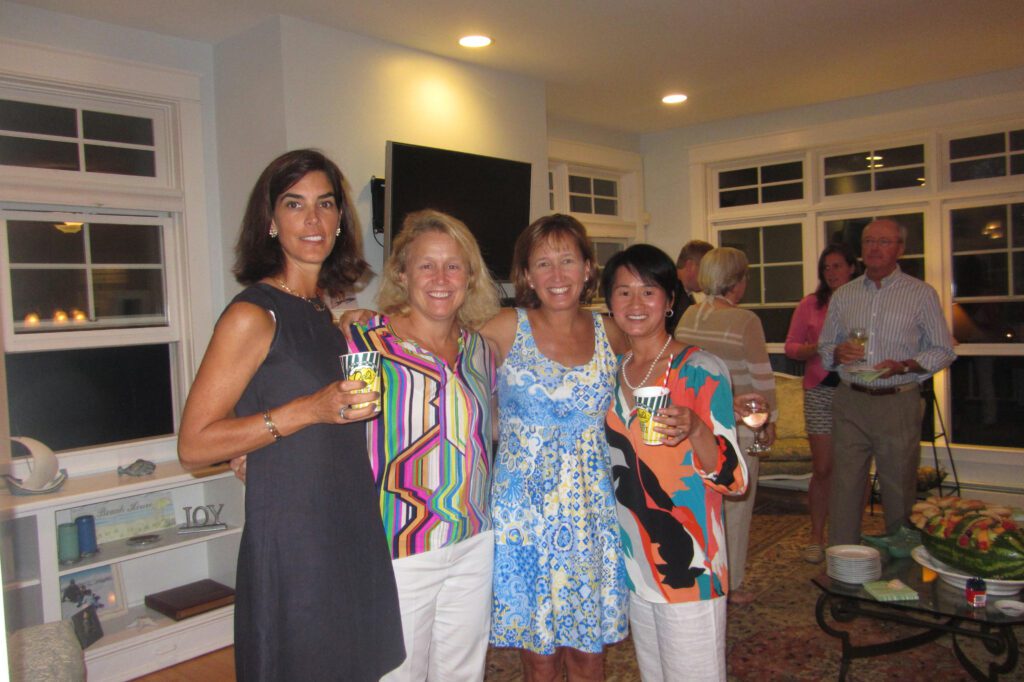 Matunuck Oyster Bar
Our favorite restaurant in the entire state of Rhode Island is Matunuck Oyster Bar. Located in South Kingstown, Rhode Island, about a 20 minute drive away from Newport, this restaurant is amazing. The owner is a pioneer in sustainable aquaculture. Their pond-to-plate and farm-to-table local focus means the food is insanely fresh. Gorgeous indoor and outdoor space abounds. We have celebrated many family milestones here. Make reservations when available.
The oysters are to-die-for. Matunuck Oyster Bar has been voted the best restaurant in the state many times. Besides the oysters, we love the tuna tartare tacos, the sesame seared tuna salad, oyster po-boy, blackened yellow fin tuna, jambalaya, clams and linguine and the whole belly clams. Get a bloody mary with a piece of bacon and shrimp. We have never had a bad meal here. Everything about this place is literally incredible. TripAdvisor reviews are off the charts.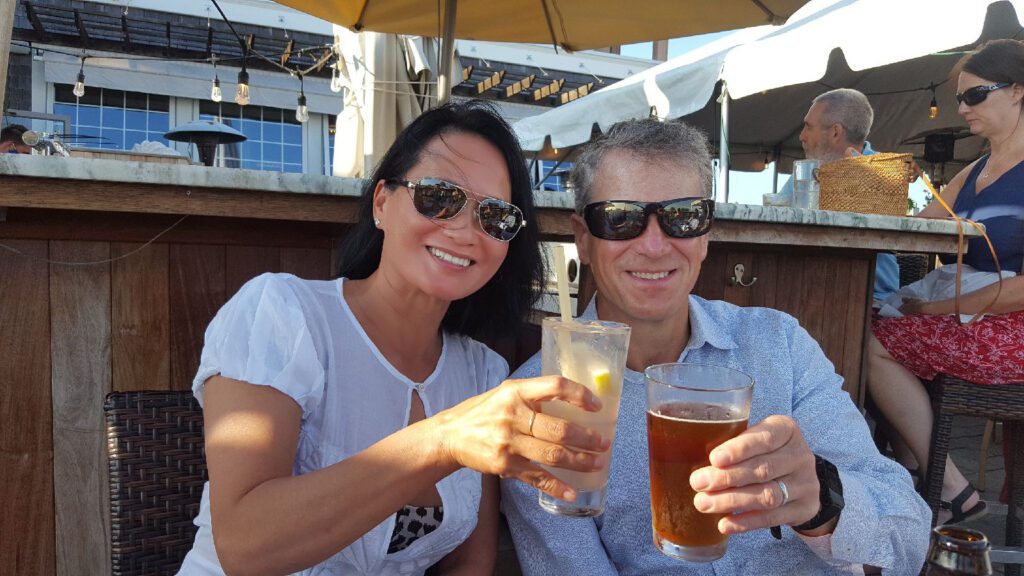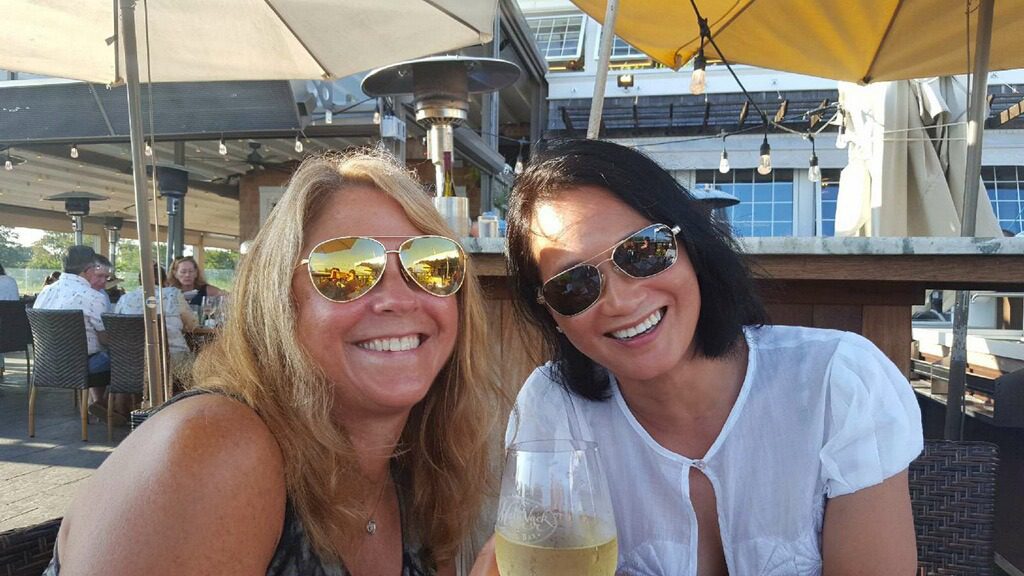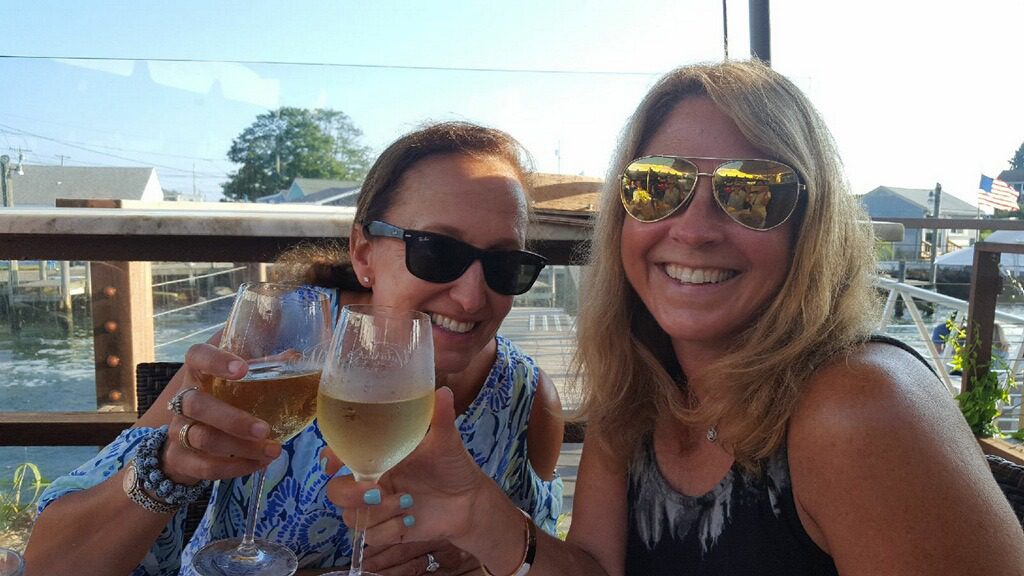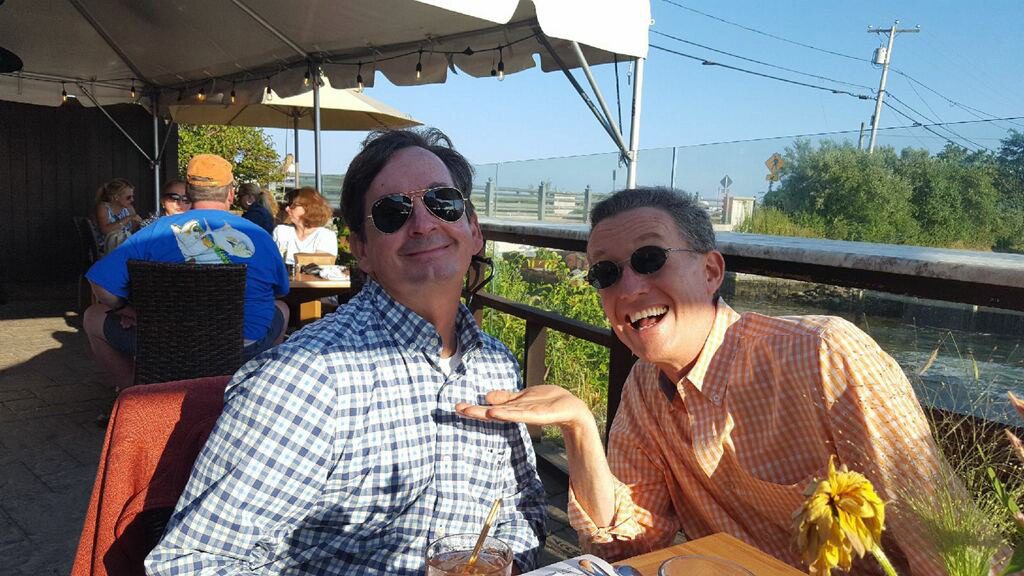 For Young Adults to Party
Hand's down, Maddie says the best place to be for nightlight is Dockside at 1 Waites Wharf on the harbor in Newport. She and her friends also like Diego's, O'Briens, the Boom Boom Room at the Clarke Cooke House , The Landing and Pelham's (officially called One Pelham East). Their trick is to leave just before closing time so Ubers are more readily available and the surge pricing has yet to begin! Your legal age adults will have fun here. Some of these places have been around since Michele was a young adult playing in Newport.
What to Do!!
Newport Mansions
Visting the amazing Newport mansions is a must-do while in the city by the sea. Be sure to check the Newport Preservation Society's website for up to date information on Covid and visiting rules.
Our favorite "summer cottage" to take friends and family to is The Breakers. The Breakers was built as a summer residence by Cornelius Vanderbilt II and was completed in 1895. The 70 room Italian Renaissance- style palazzo is a sight to behold.
Tours of The Breakers are self-guided using the free Newport Mansions audio tour app. For the best tour experience, download the app before your visit. And bring your earbuds! Guests without a smart device will be provided with a paper tour script. Save money and time on your ticket purchase by purchasing online, in advance. If you plan to visit more than one mansion, there are combo tickets available.
Self-serve food and drinks are available in the Garden Café inside The Breakers Welcome Center.
Our second favorite mansion to visit is The Marble House. Marble House was built between 1888 and 1892 for Mr. and Mrs. William K. Vanderbilt (Cornelius II's brother). It was a summer house, or "cottage," as Newporters called them in remembrance of the modest houses of the early 19th century. But Marble House was much more; it was a social and architectural landmark that set the pace for Newport's subsequent transformation from a quiet summer colony of wooden houses to the legendary resort of opulent stone palaces.
Tours of Marble House are self-guided using the free Newport Mansions audio tour app. For the best tour experience, download the app before your visit. And bring your earbuds! Guests without a smart device will be provided with a paper tour script. Save money and time on your ticket purchase by purchasing online, in advance. If you plan to visit more than one mansion, there are combo tickets available.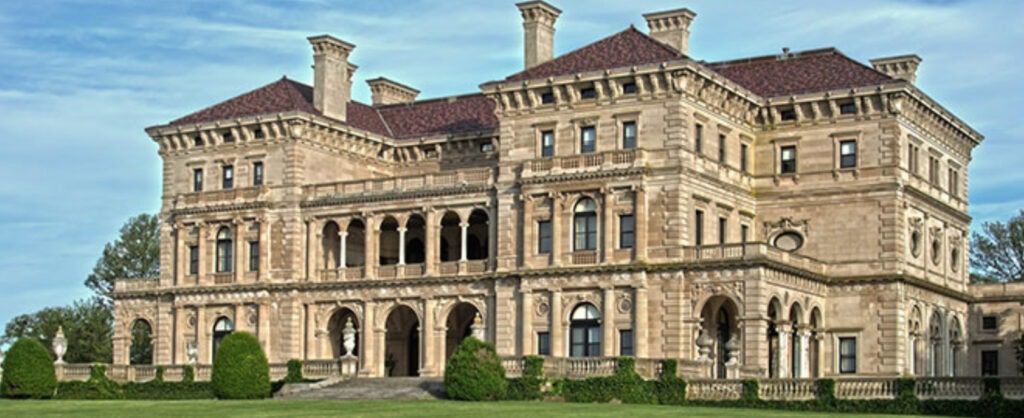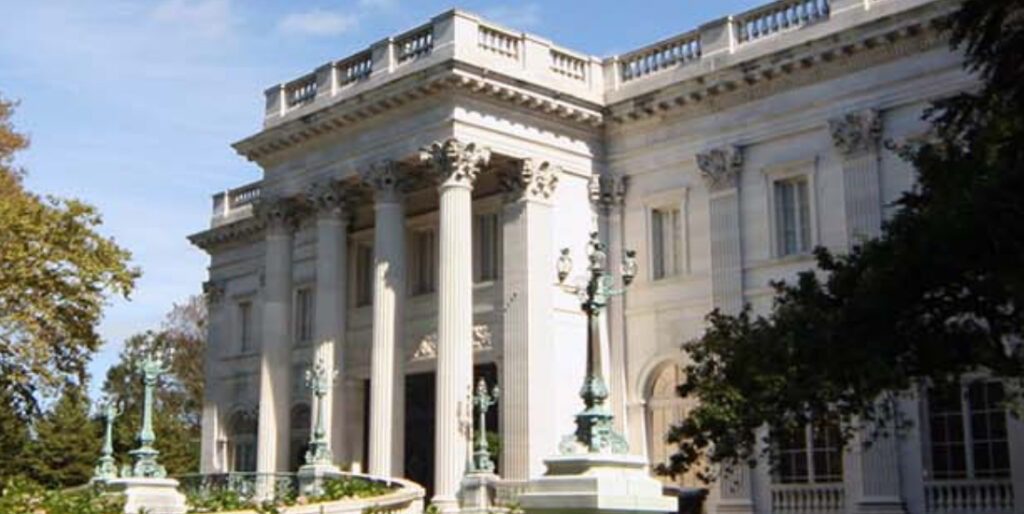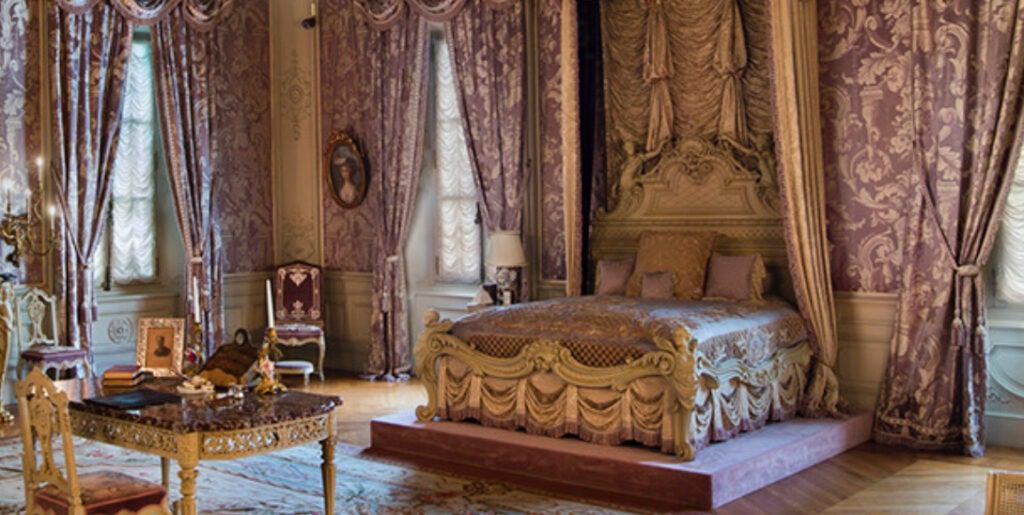 The Cliff Walk
There is no entrance fee for The Cliff Walk, which is another great way to see some spectacular views, mansions and homes! The walk starts at the western end of Easton's or First Beach at Memorial Blvd. and runs south with major exits at Narragansett Ave., Webster St., Sheppard Ave., Ruggles Ave., Marine Ave., Ledge Rd., and ends at Bellevue Ave. at the east end of Bailey's Beach locally referred to as Reject's Beach. The website mentioned above has lots of parking suggestions, tips and tricks for having a great walk! Do a little or a lot, but be sure to take a nice stroll on The Cliff Walk.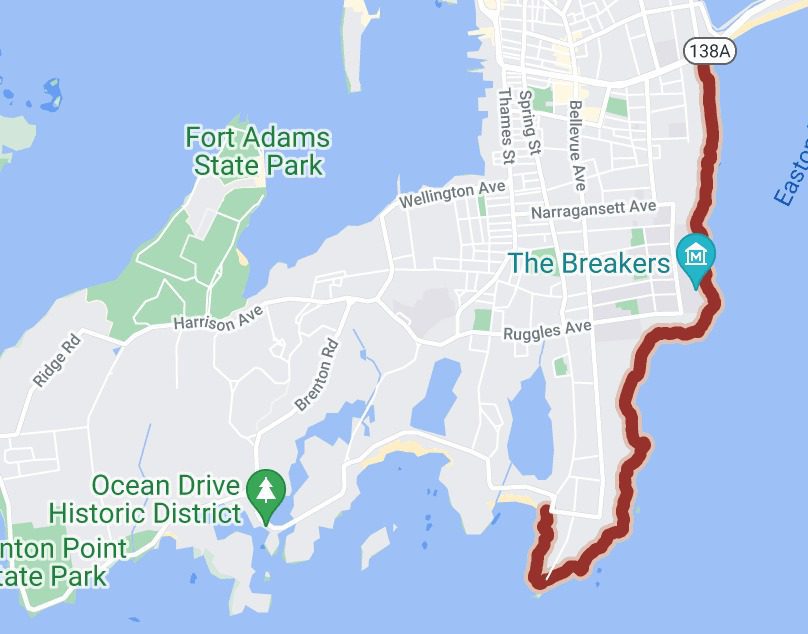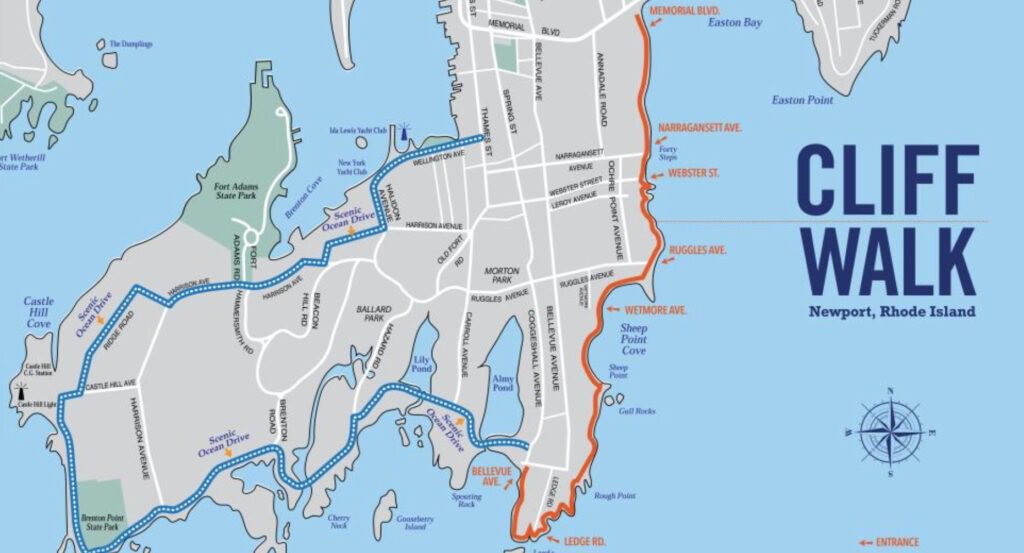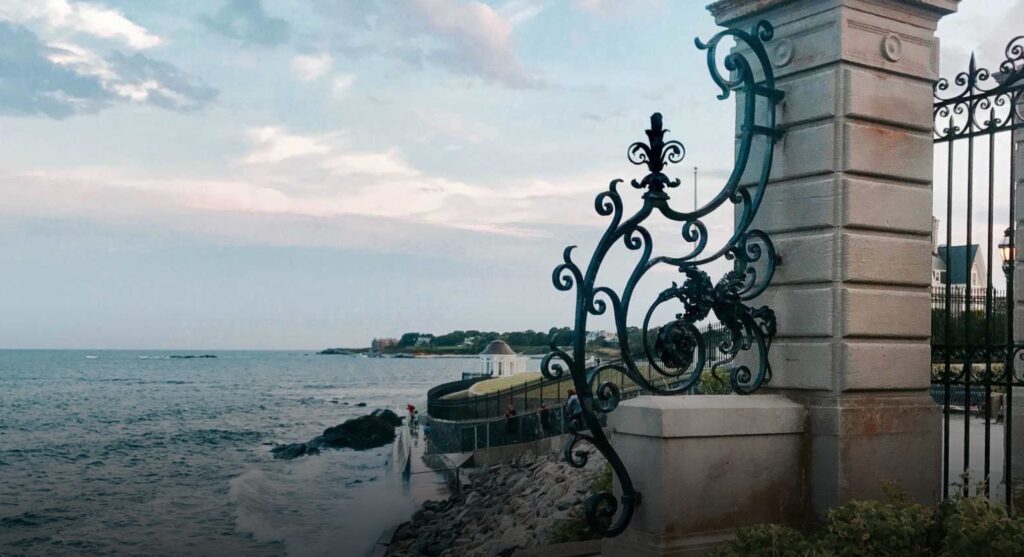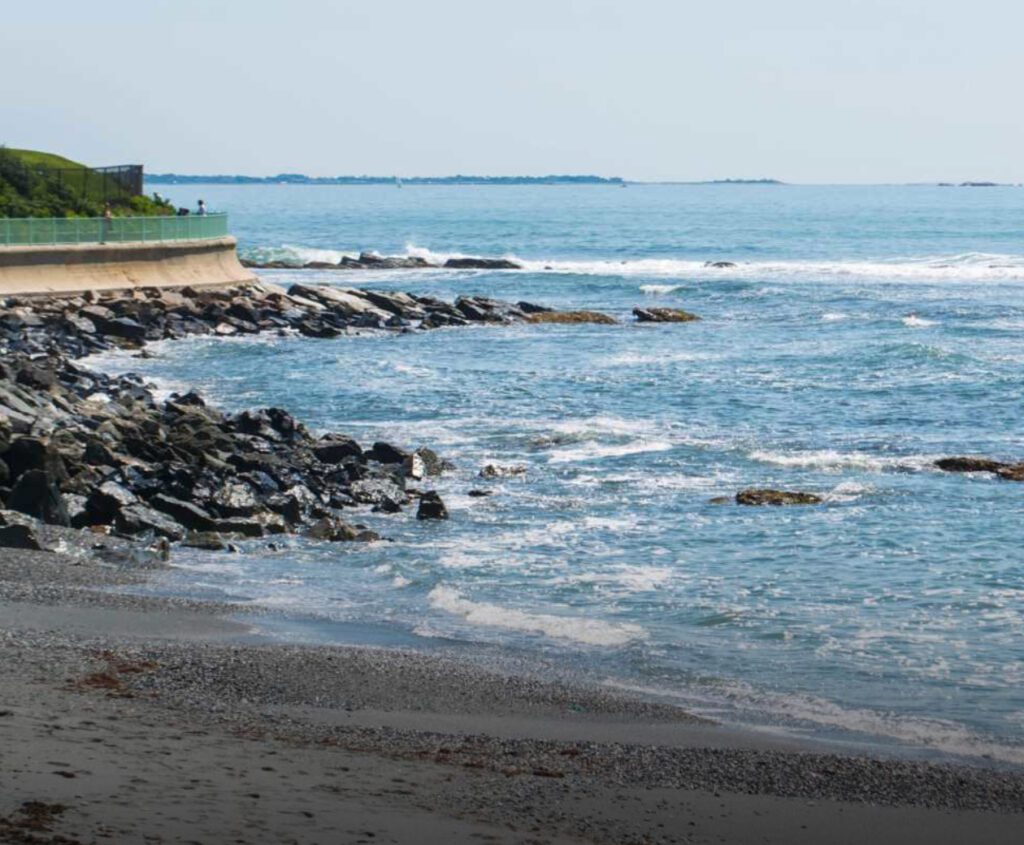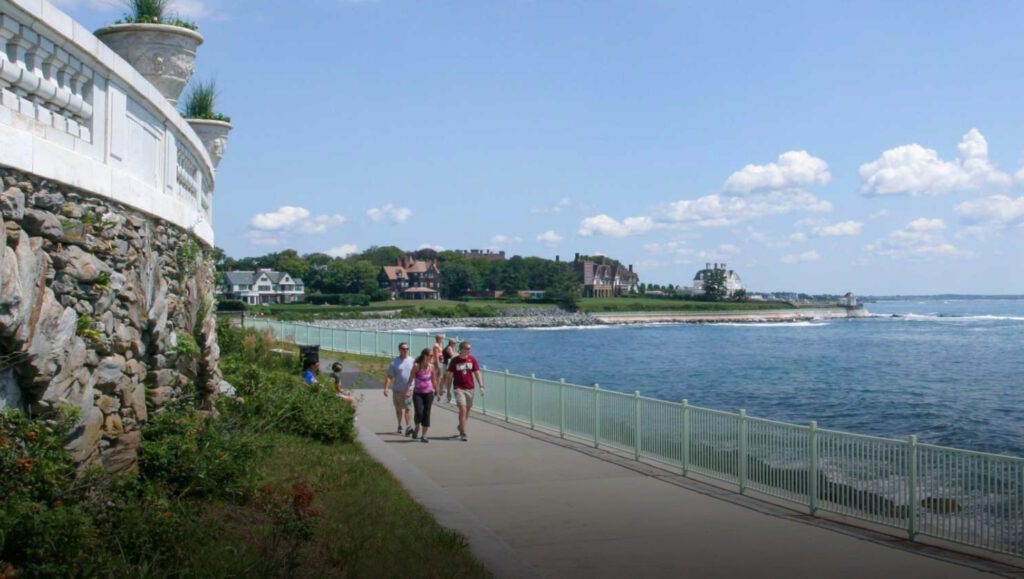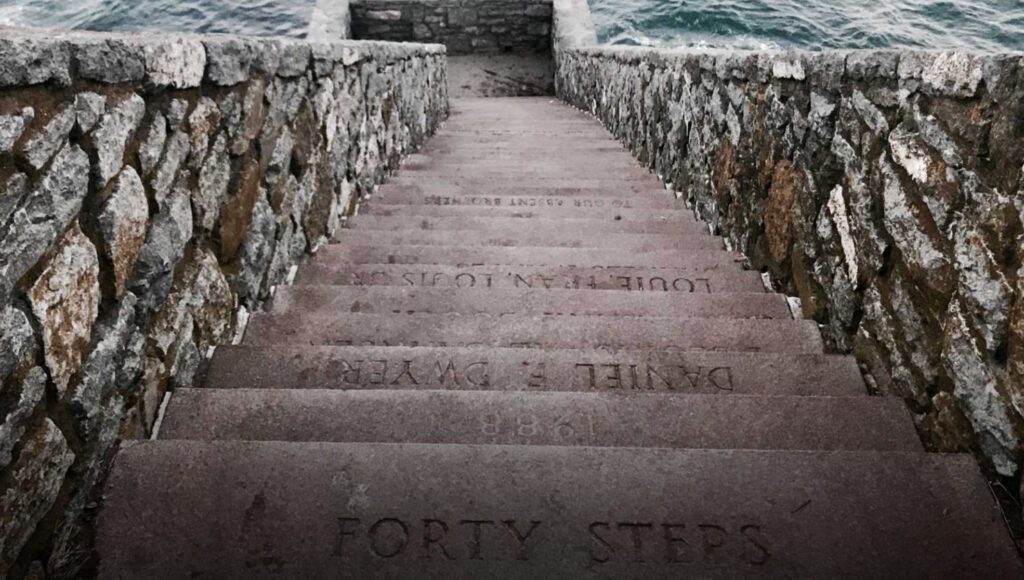 Ocean Drive
Be sure to take the 10 mile scenic drive along Ocean Avenue. The drive encompasses most of the southern coastline of Aquidneck Island. This area used to be farmland, but today is one of the most popular and breathtaking spots on the island.
If you're closer to downtown Newport, then start at the intersection of Thames Street and Wellington Avenue. If you're closer to Bellevue Avenue and the Newport Mansions, start at the very end of Bellevue Avenue, at the intersection of Ocean Avenue and Coggeshall Avenue. Stop at the many beautiful beaches and rocky outcrops along the way. The homes are amazing as are the views. You can park for free at Brenton Point State Park and explore the area.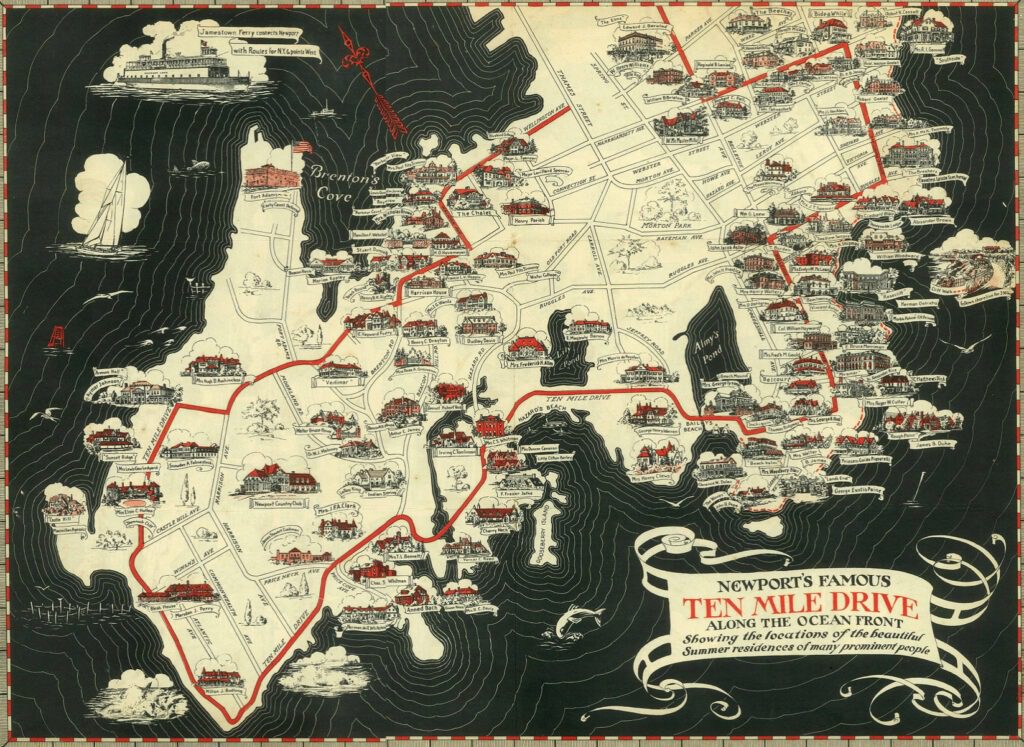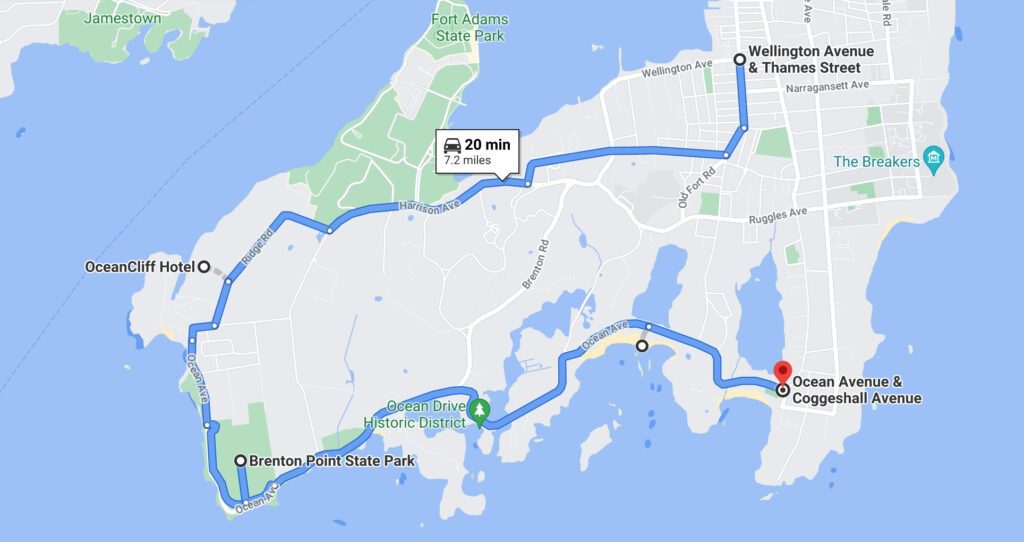 Shopping!
There is excellent shopping all over Newport. Brick Marketplace, Bowen's Wharf, Bannister's Wharf, Thames Street and portions of Bellevue Avenue offer wonderful and varied shopping experiences.
For Lilly devotees, a Lilly Pulitzer store is found at 471 Thames Street. Super preppy clothes and nautical housewares can be found at Pink Pineapple at 380 Thames Street.
The Newport Mansion Store on Bannister's Wharf is a lovely store with unique gifts and memorabilia. We always stop here when shopping in Newport.
Teens and young adult women will enjoy the trending styles from Danielle's Mouse Trap at 408 Thames St. and Tibet at 411 Thames St.
Take a stroll all around downtown Newport to discover shops and stores for every member of the family.
Parasail
Island Style Parasail offers individual, tandem and triple parasailing options. While we have not gone parasailing with this company, we have friends who have joined in the fun with them. The reviews from friends and TripAdvisor are excellent! Located at 9 Bowen's Wharf, close to Diego's, this company recommends booking online, in advance during high season.
We parasailed in Key West. Jim and Michele went as a tandem and Kendall and Maddie went together. It is totally safe and the views are amazing. We also were dunked into the water (almost always optional).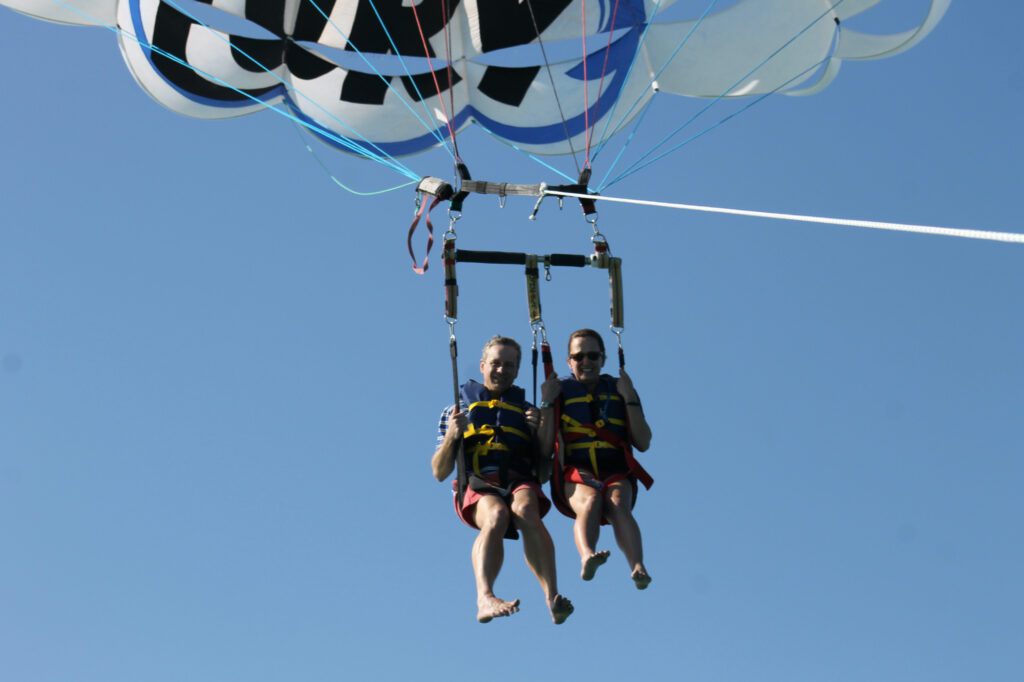 International Tennis Hall of Fame
For those who love to swing a racquet, a visit to the International Tennis Hall of Fame on Bellevue Avenue should be added to the schedule. Nearly 2000 objects are displayed from the International Tennis Hall of Fame's collection of more than 25,000 artifacts and hundreds of thousands of images, videos, and publications. Learn about the history of tennis and tennis champions through interactive, fun exhibits.
Beaches
While there are many beaches in and around the Newport area, we have never swam at any of them! We live so close to the beach in Narragansett that we swim close to home. This guide from the Newport Chamber of Commerce will let you know everything you need to know about parking, prices and hours at public beaches in Newport, Middletown, Jamestown, Tiverton and Little Compton.
Beavertail
Beavertail State Park is located just over the Newport Pell Bridge in Jamestown. Located on the southern-most tip of Jamestown the craggy cliffs host a lighthouse originally constructed in 1759. Adults can climb the lighthouse for a $5 voluntary donation to support the Beavertail Lighthouse Museum Association.
When we visit Beavertail, we walk on the rocks, eat a picnic and gaze as at the beauty of Narragansett Bay. Beavertail also provides some of the best saltwater fishing in the area, along with offering hiking trails, and a naturalist program that attracts hundreds of people each year.
Sakonnet Vineyards
Get in your vehicle and head to Little Compton to check out Carolyn's Sakonnet Vineyards. An idyllic setting, the vineyard is open Friday-Monday from 12-5 for tasting flights, wine by the bottle, grab and go lunches special events. Please no pets, coolers or outside food. Picnic tables, lawn seatings and limited indoor seatings are available on a first come, first served basis. This wonderful spot is a beautiful place to visit.
Newport Vineyards
Located at 909 East Main Road in Middletown, Newport Vineyards is a beverage and culinary destination that blends together award-winning wine, fresh craft beer, farm to table dining experiences and unique events situated on over 100-acres of preserved farmland. Experience a touch of Napa just minutes from Newport. They also brew beer onsite at Taproot Brewery. Over 15 beers are usually available on tap.
As of this writing in the summer of 2021, traditional wine tastings at a bar are not currently offered. The vineyard does offer table reservations for wine and Taproot beer tasting flights, wine by the glass, beer pints and dining. Reservations are required.
Newport Vineyard's farm-to-table menu is outstanding. Sip amongst the vines while sampling grilled pizza, charcuterie boards, burgers, seafood and mac-n-cheese. The vineyard is a delightful way to spend some time away from the water when visiting Newport.