We are the Gilbert Family, and we love adventure travel! We are a family of four, and we are based in Rhode Island. We live in a small beach community that is wonderful. We have two Golden Retrievers, who are always the reason we come back home! Be sure to follow us on Instagram @ohtheadventureswego and on Facebook.
Michele McGovern Gilbert, age 53, is the primary travel planner and author of this blog. Michele graduated from Boston College in 1989 and worked in communications and marketing for years. Michele has always loved to travel; before graduating from BC, she visited the French Alps, Nassau twice, Acapulco, St. Lucia, Aruba and Puerto La Cruz, Venezuela. Upon graduation, Michele and a friend spent about 63 days backpacking around Western Europe, visiting London, Paris, Brussels, Amsterdam, Munich, Zug, Lucerne, Locarno, Lugano, Finale Ligure, Portofino, Santa Margherita, Nice, Monte Carlo, San Tropez, Barcelona, Tossa del Mar, Lloret del Mar, Florence, Capri, Rome, Corfu, Athens, Naxos, Paros, Mykonos and Santorini.
Jim Gilbert, age 55, works for a tech company and helps with the back-end programming on our blog. He is a 1988 graduate of Renssalaer Poly Tech and a 1997 graduate of The Wharton School at the University of Pennsylvania. Jim was raised in Maine, and with the exception of a few trips to Florida, he was not able to travel much growing up. However, in his work life, he began to travel all over the world. A lot of his work frequent flyer miles have allowed us to visit some great places.
Michele and Jim met in July 1990, and married in April 1994. Before we married, we traveled to Duck, North Carolina, Los Angeles (many times), San Francisco (three times), Negril Jamaica (twice), Nassau and Jackson Hole. For a while, Jim worked full-time in Montreal, Canada.
We visited Tahiti, Moorea and Bora Bora on our honeymoon which was awesome. Then, we began taking many ski vacations to Sunday River, Killington, Jackson Hole, Lake Tahoe (several) and Steamboat Springs. Jim attending graduate school full time cut into our travel budget! We did attend a wedding in Caracas, Venezuela which brought us back to Puerto La Cruz and Los Roques (amazing, but Venezuela is not the place to be right now!).
We moved to Santa Barbara in 1997 and had two children – Madison in 1998, and Kendall in 2001. We traveled with them extensively to visit family on the East coast. We also took them to Hilton Head, Captiva Island Florida, St. George Island, Florida, Rosemary Beach Florida, many trips to Mammoth Mountain where they learned to ski. Michele and Jim escaped for anniversary trips to Key West, Nice and Paris and Positano, Italy.
We moved to Boulder, Colorado from 2007-2012. We skied all over Colordo, primarily at Vail, Keystone, Beaver Creek and Breckenridge. Our goal was to ski 30+ days a year.
Our annual Christmas trips began in 2009. We had grown tired of shopping for gifts, and we decided as a family that we would have an adventure together. It was the very best decision we have ever made. We have visited Puerto Vallarta, Puerto Aventuras/Tulum, Costa Rica, Punta Cana, Panama, St. John, Belize, Grand Cayman, Turks and Caicos, Aruba and St. Martin.
Michele and Jim have done two more anniversary trips to Athens, Santorini and Milos in Greece, Ireland and Vermont. We went back to Costa Rica with the kids for Jim's 50th birthday in 2016, and we have visited Vail (three more times), Heavenly in Lake Tahoe, Deer Valley and Alta in Utah. We snuck in winter breaks to the Florida Keys and Universal Studios, Florida. The girls have done trips without us to France, China, the Dominican Republic, Spain, Italy and Niagara Falls.
Our greatest family adventure was a two-week trek to Kenya, Tanzania and Zimbabwe in Africa. Life changing, magical and awe-inspiring!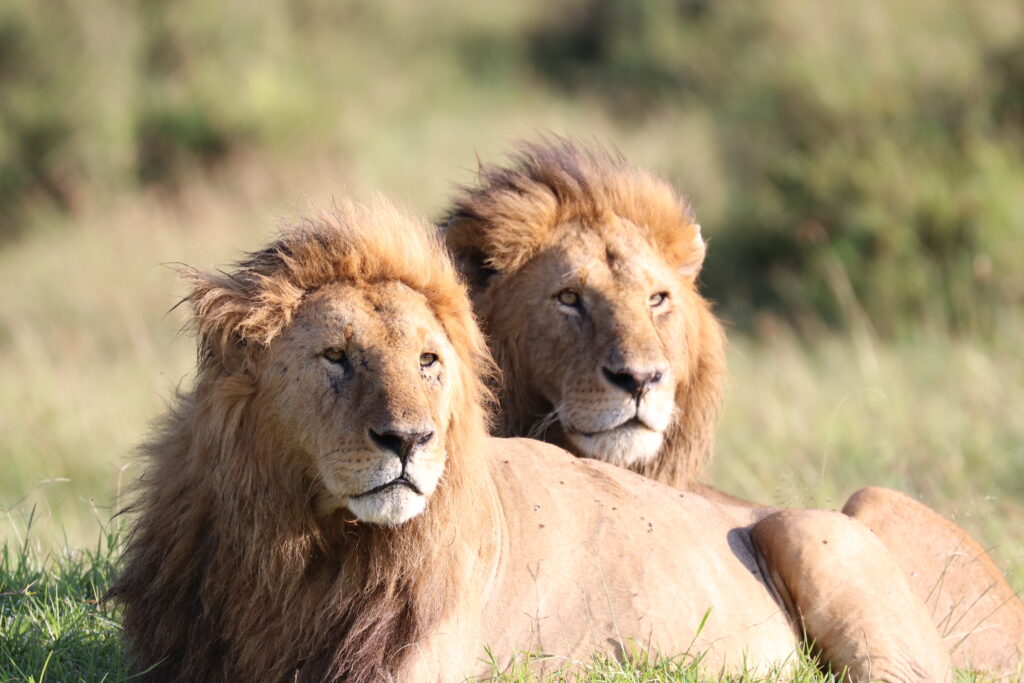 Madison is now 24, and is a graduate of Fairfield University in Fairfield, Connecticut. She did a junior year abroad program in Florence, Italy. She was lucky to save her money to travel with friends to Switzerland one Summer. Her most favorite adventure on that trip was hang gliding! She is now in graduate school at Boston University.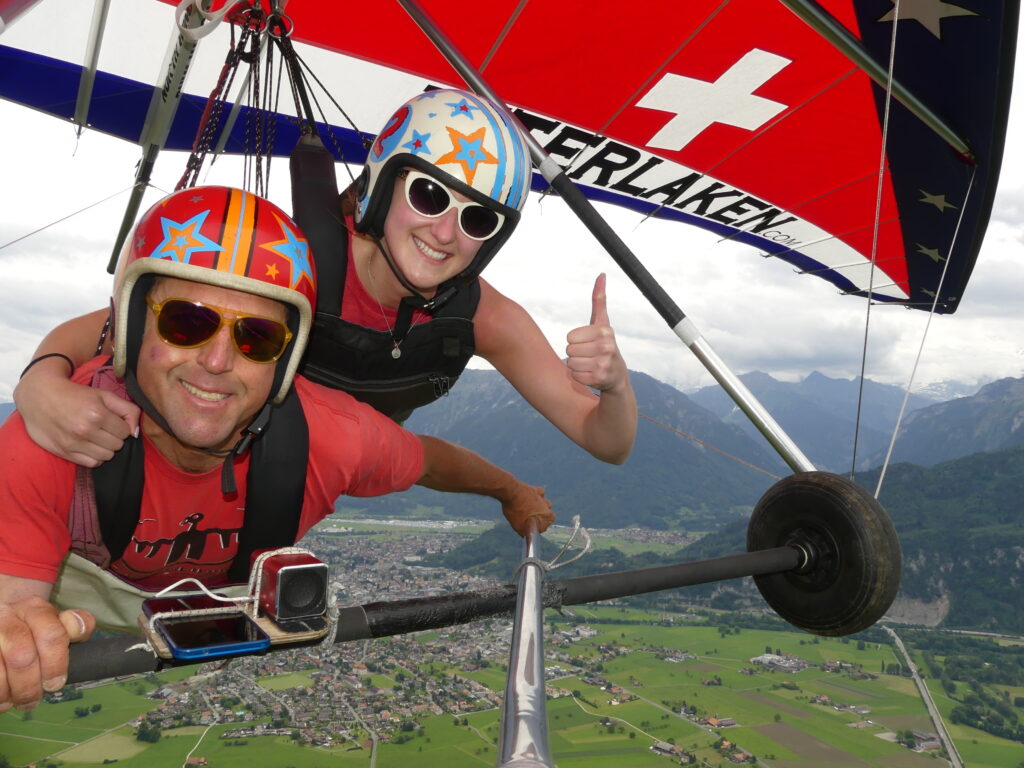 Kendall, now 20, is a Junior at Elon University in North Carolina. She was a strong club and high school soccer player. She visited Spain with her high school friends in the Spring of 2018. From August-December of 2021, she lived and studied in Florence. While there, she visited Rome, Lake Como, Pisa, Positano, Capri, Siena, Chianti, Amsterdam, Paris and Santorini. Michele and Jim spent 10 days in Italy, visiting Kendall and touring Tuscany, Cinque Terre and Pisa.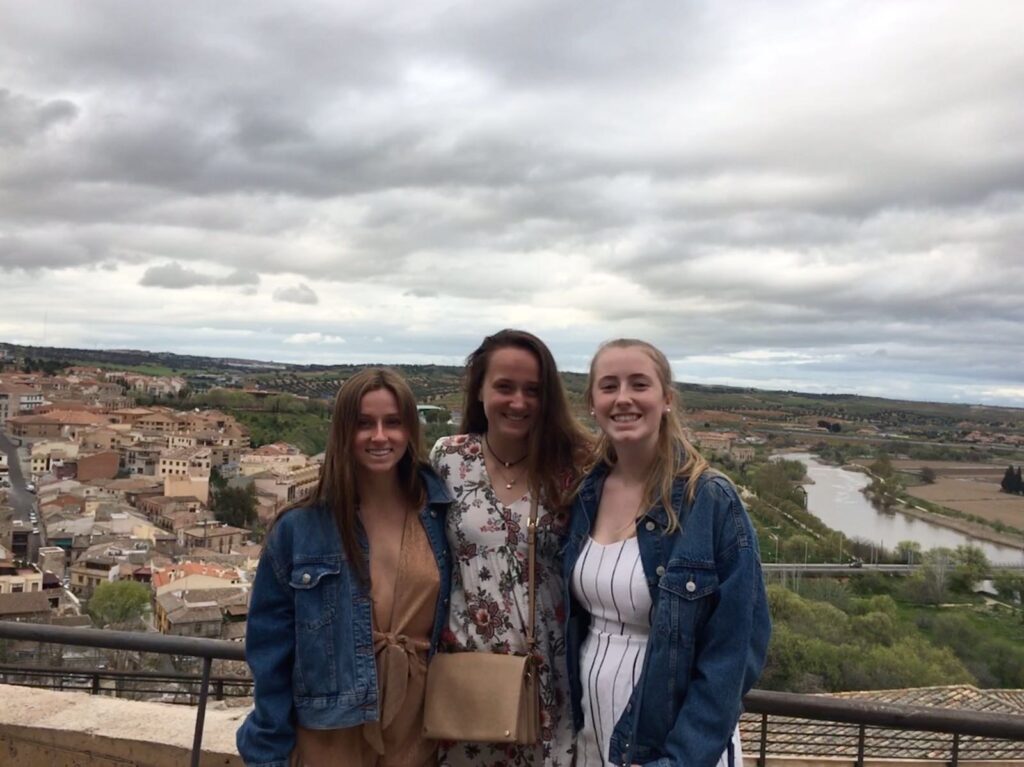 We hope our travels give you inspiration for yours! Ask me anything, and I will try to help you! Be sure to visit us often, as we are always adding more content.