We visited Heavenly Ski Resort in South Lake Tahoe, California from February 14-22, 2014.  Heavenly is the prettiest place we have ever skied.  The proximity to Lake Tahoe is amazing.  It is beyond beautiful.  Michele and Jim have skied Palisades Tahoe and the former Alpine Meadows (now part of Palisades) and Heavenly's views are just tremendous.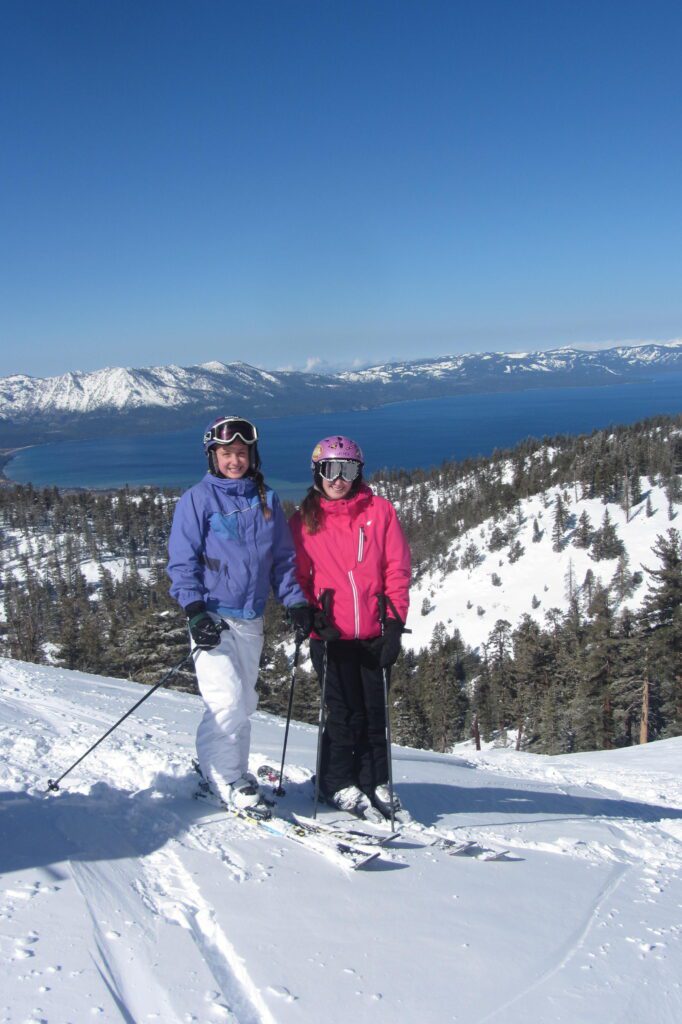 How to Get to Heavenly
We had frequent flyer miles that could get our family of four to San Francisco for free, but not to Reno that did not include a hideous layover.  So, we flew direct from Boston to San Francisco, rented an SUV and drove the three hours to Lake Tahoe.  We did it at night.  The drive is gorgeous during the day.
Reno is much, much closer to Lake Tahoe and is the better choice for visiting the area.
If you are flying, we highly recommend using this boot bag!  It is so roomy and easy to carry! We can fit three pairs of skis in this bag for travel.  Someone in our family is always demo-ing a new pair of skis or she is at school and the vacation times do not line up!
2023- Michele also upgraded her iPhone to the iPhone 14 Pro Max.  The camera is amazing.  Seriously amazing.
Where We Stayed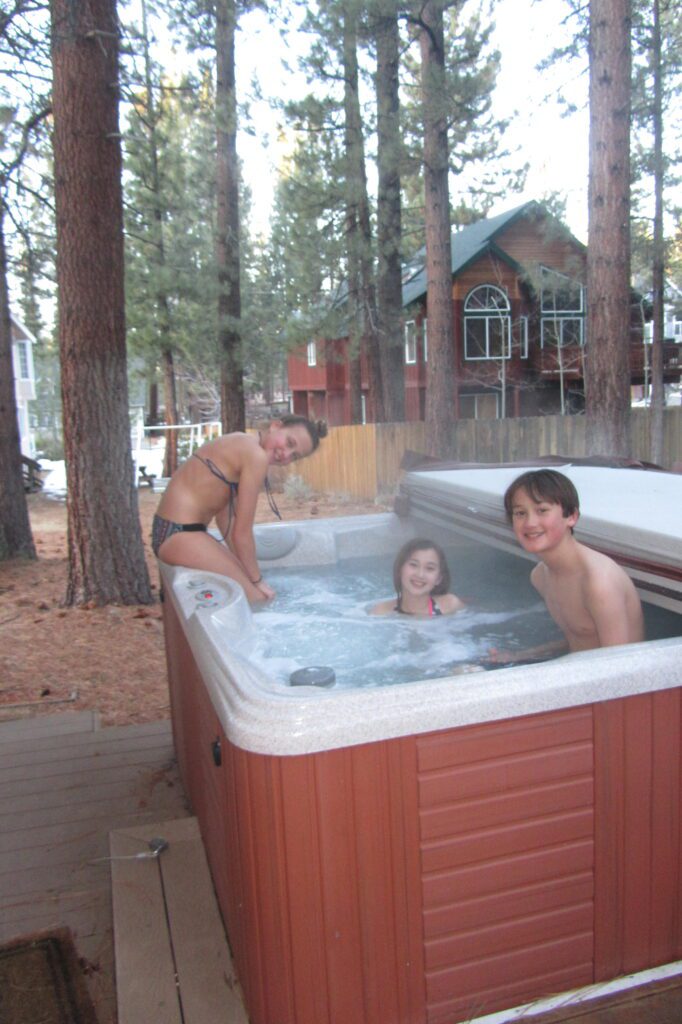 We stayed at three bedroom home called Jacarillo Junction on the California side of the Heavenly resort. This three bedroom, three bathroom home was a great size for our two families. It was conveniently located four miles from free mountain parking at the California Lodge and within a few miles to a Safeway.
Lift Tickets – Plan Ahead
Heavenly is owned by Vail resorts. If you are going to ski more than five days, you should buy a ski pass. Plan ahead. If you are going to Heavenly, decide early enough to buy either an Epic pass (there are several choices) or lift tickets in advance. This can save a family thousands of dollars. If you plan to ski at Heavenly (or any Vail resort) for more than six days, the Epic Pass is the way to go! Visit epicpass.com before September 1. Prices usually go up on the passes around Labor Day and continue to go up during the fall months. Vail stops selling epic passes in mid-November. After that your only option is to purchase tickets in advance online, which can save you money, too.
The walk-up price at Heavenly is now $164/day. Even if you decide not to purchase a pass, purchase your non-refundable lift tickets well in advance to save money.
The Mountain
Heavenly sits on the border between California and Nevada. You can spend your day skiing from one state to another and back again! No passport required.
We drove a few miles each morning to the parking area at the California Lodge. We used our car as our locker and walked to the lifts. We always began our day riding the four person Gunbarrel Express up. From there, we usually rode up again, as we try to stay away from the bottom of the mountain due to crowds. When we visited, it was a warm week, so the snow was icy and then slushy at the bottom. The top was perfect.
We continued on the PowderBowl Express to gain access to more areas of the mountain. Expect beauty at every turn.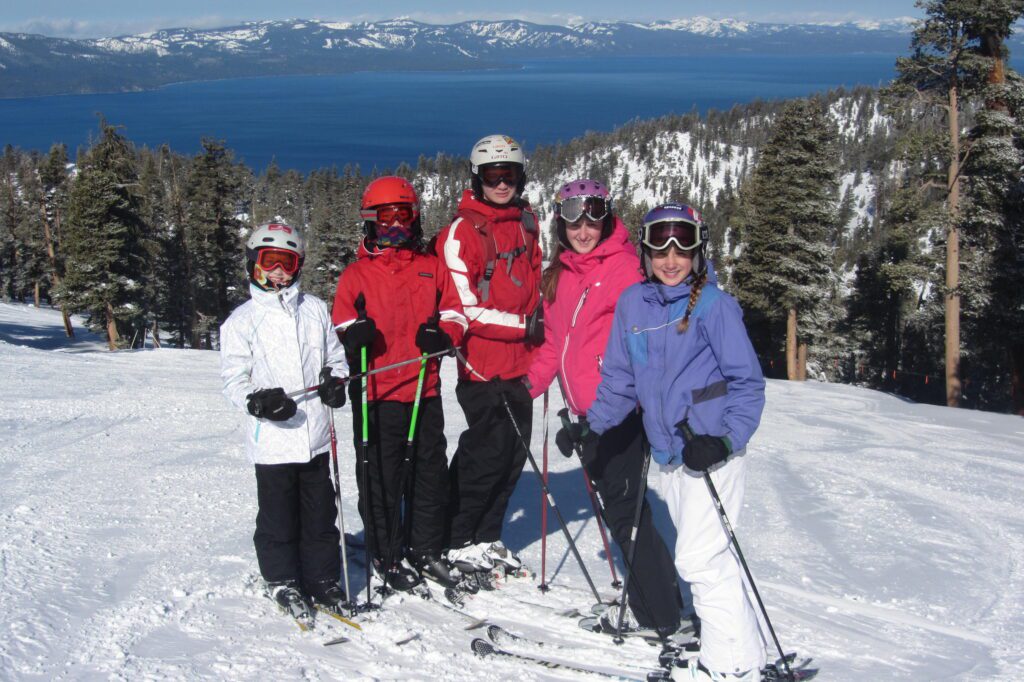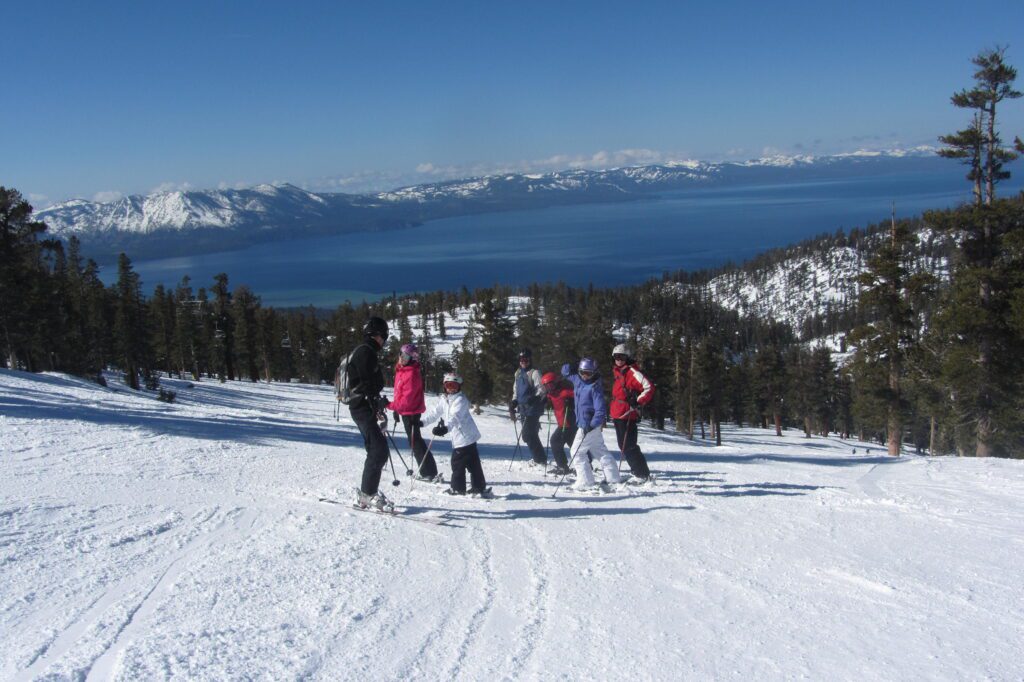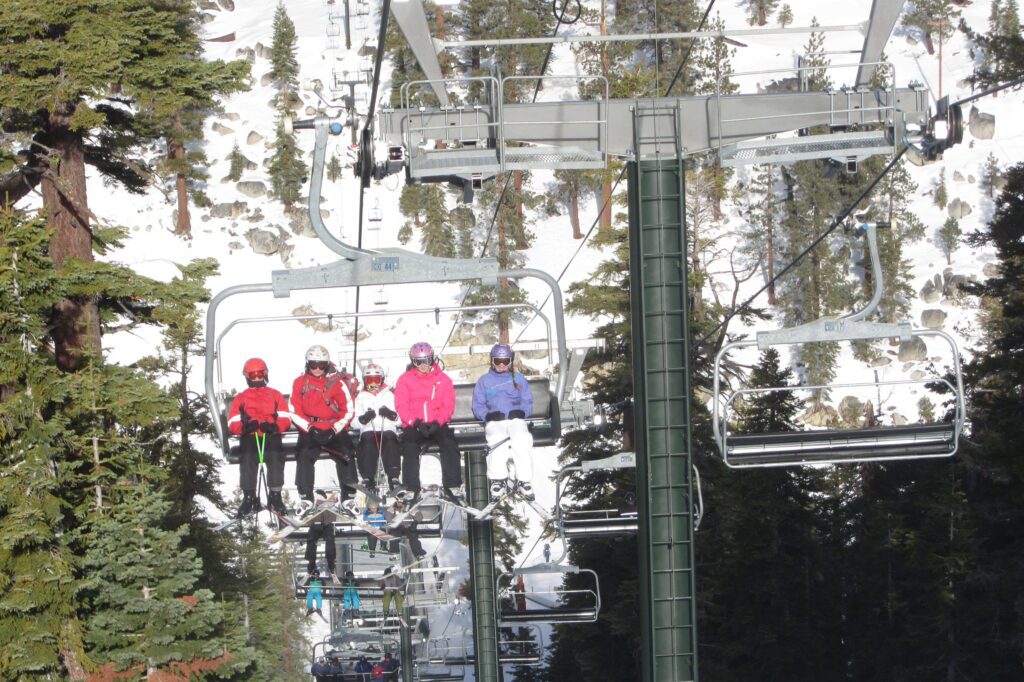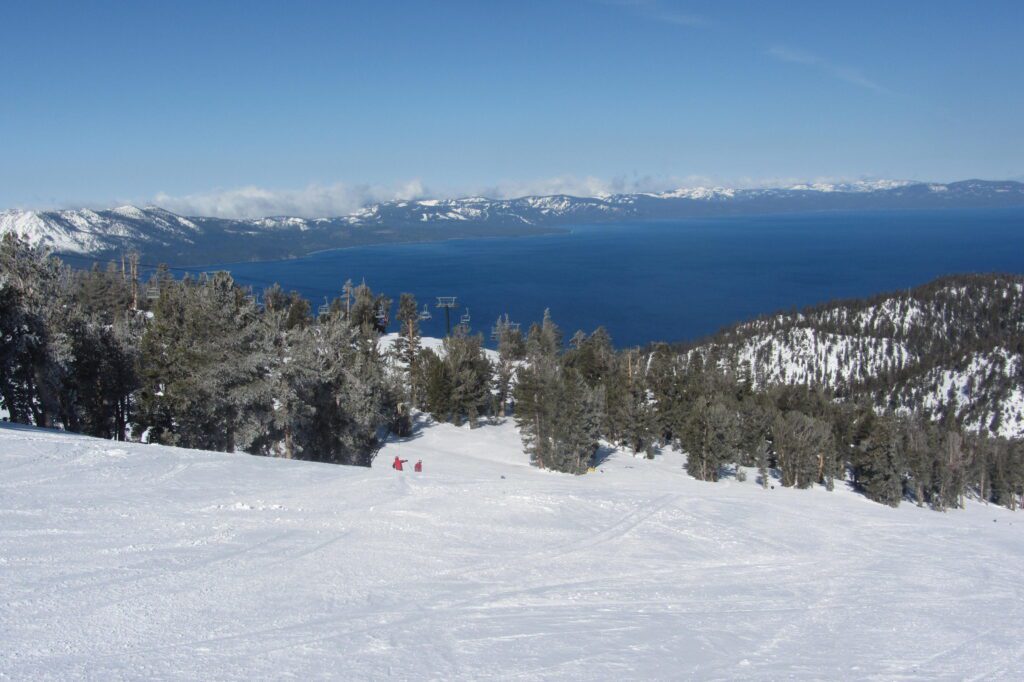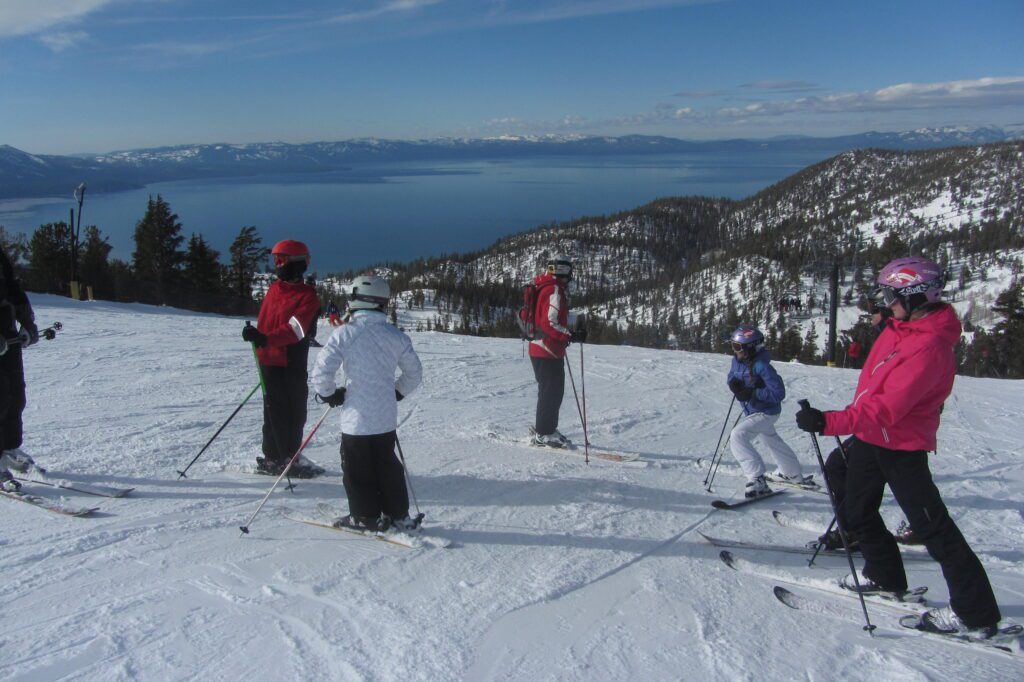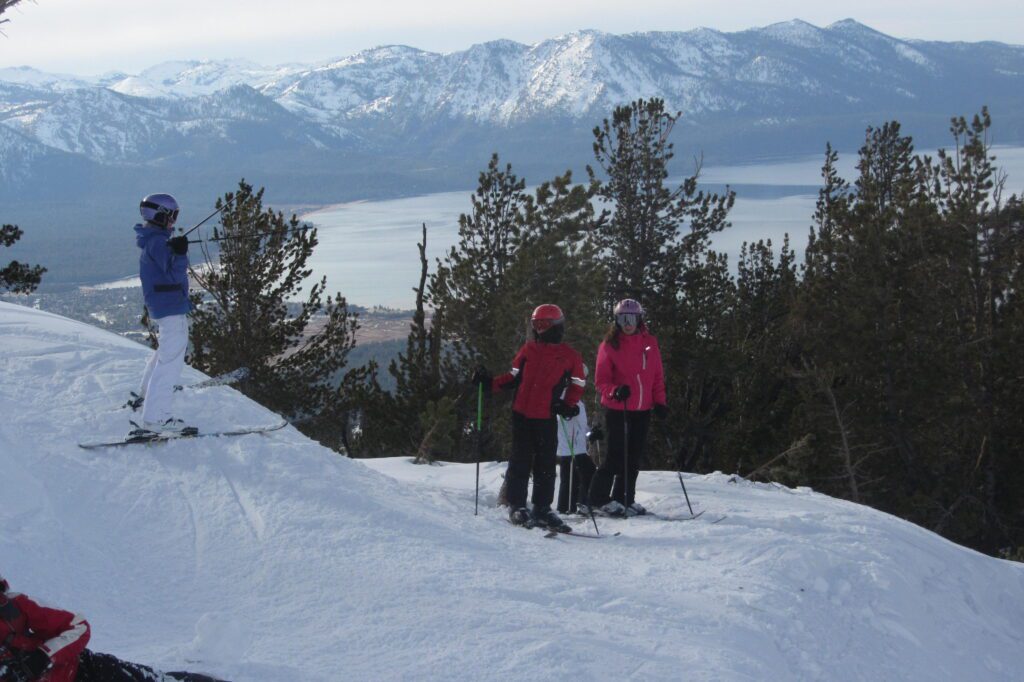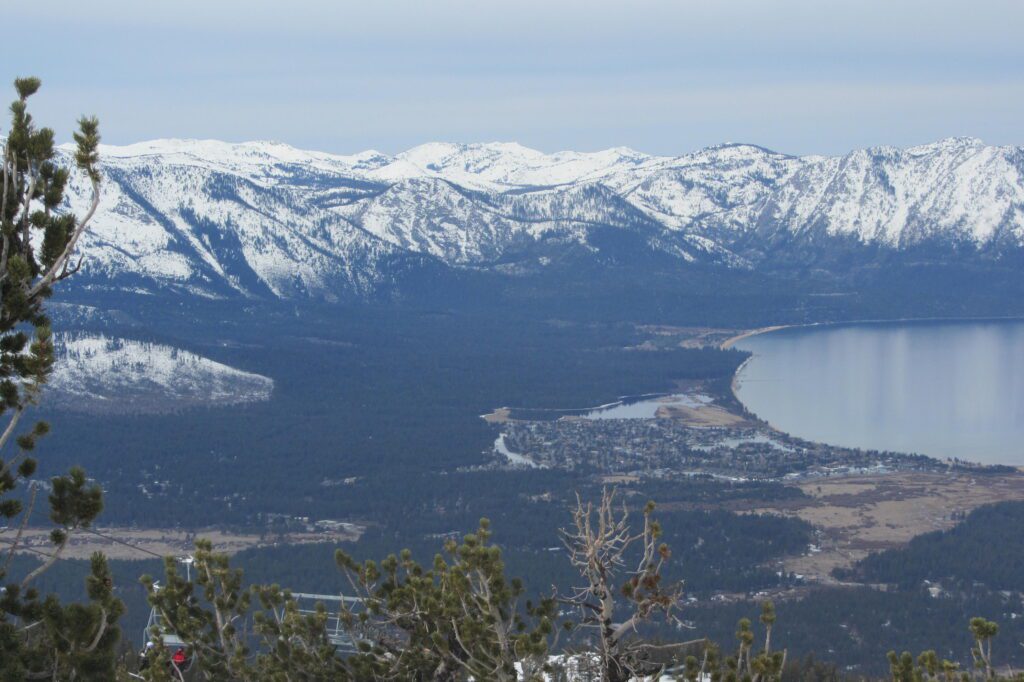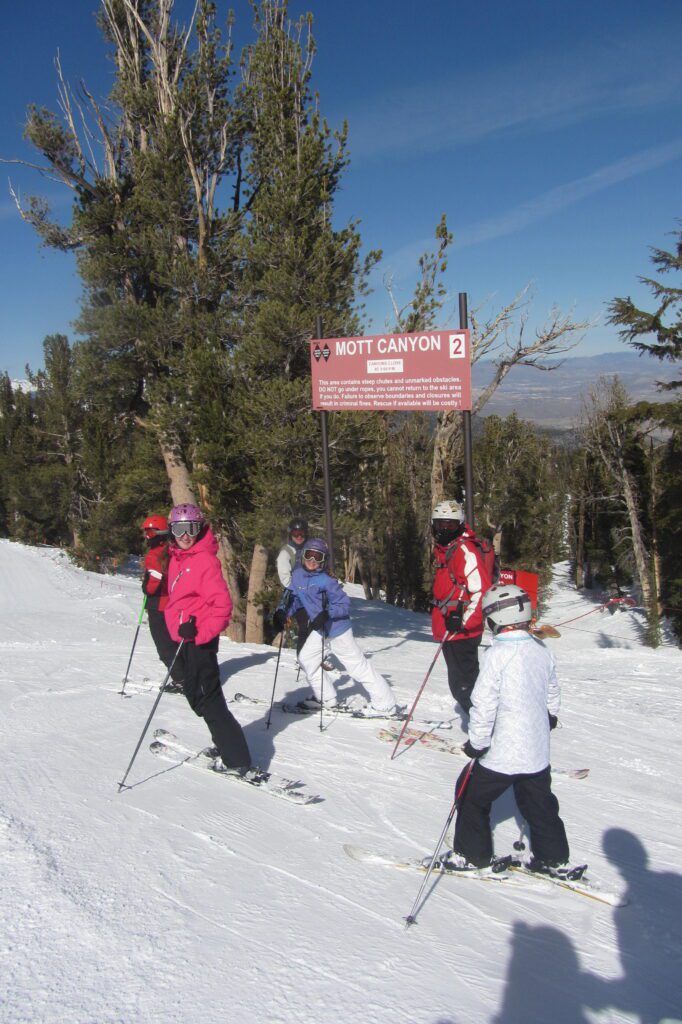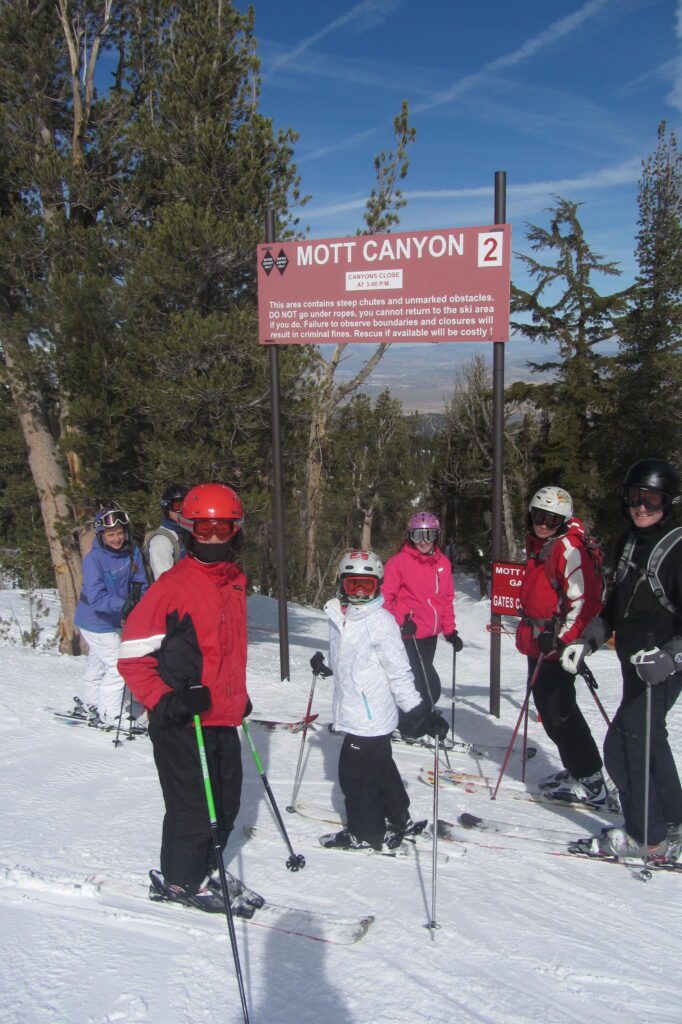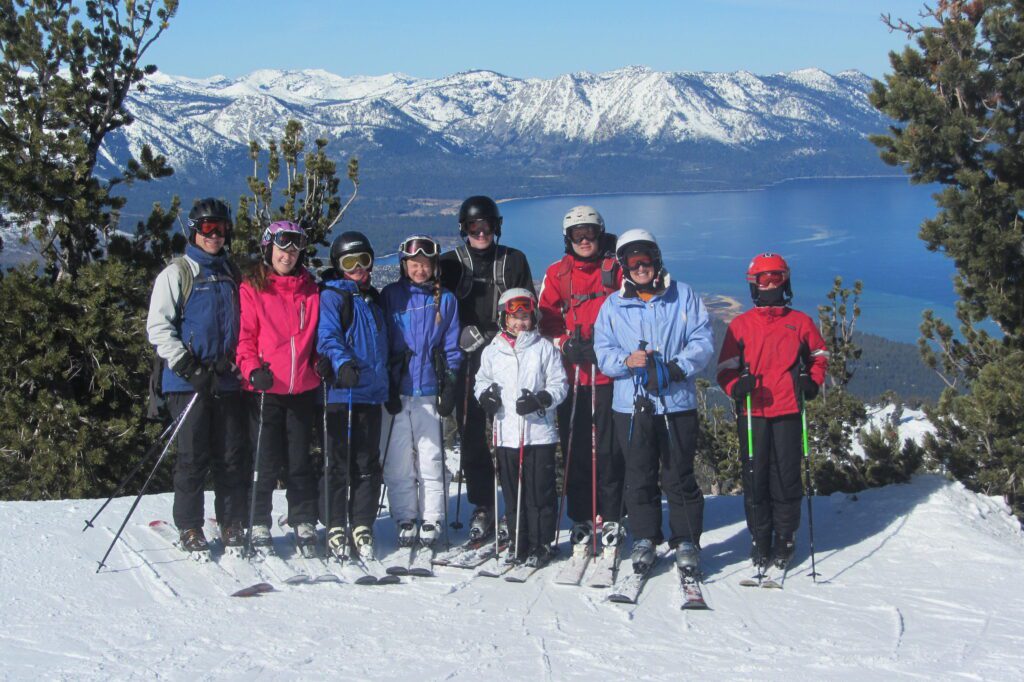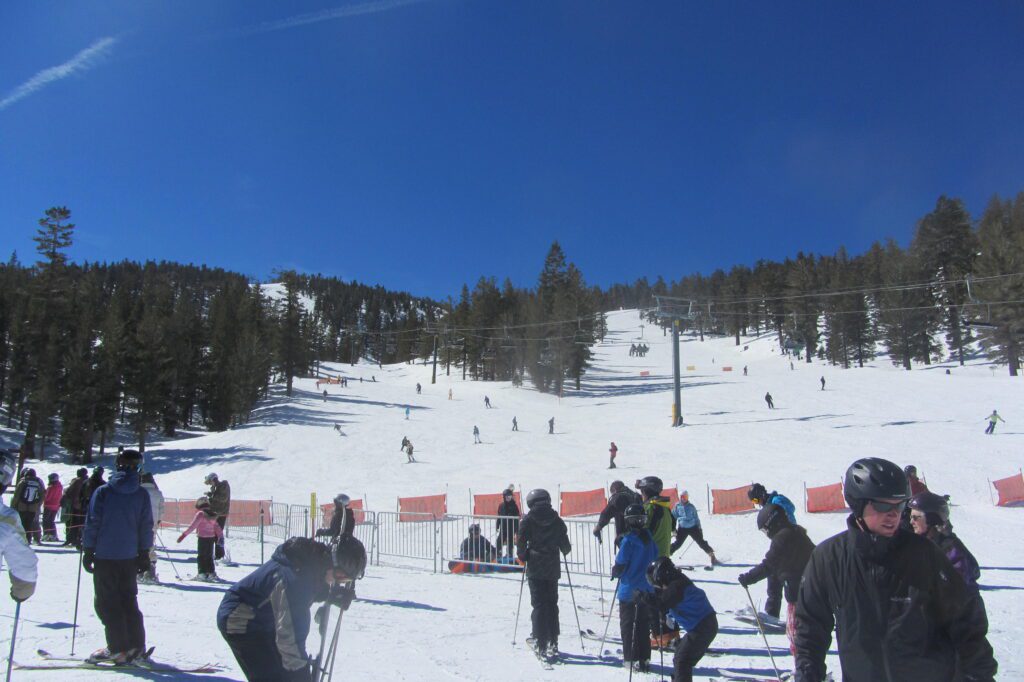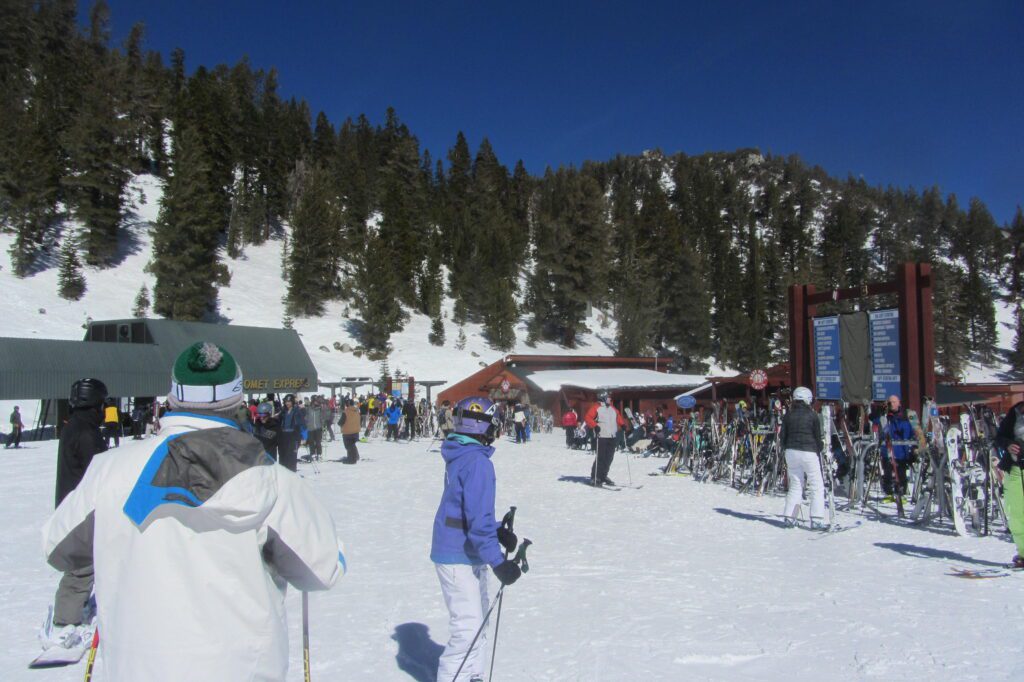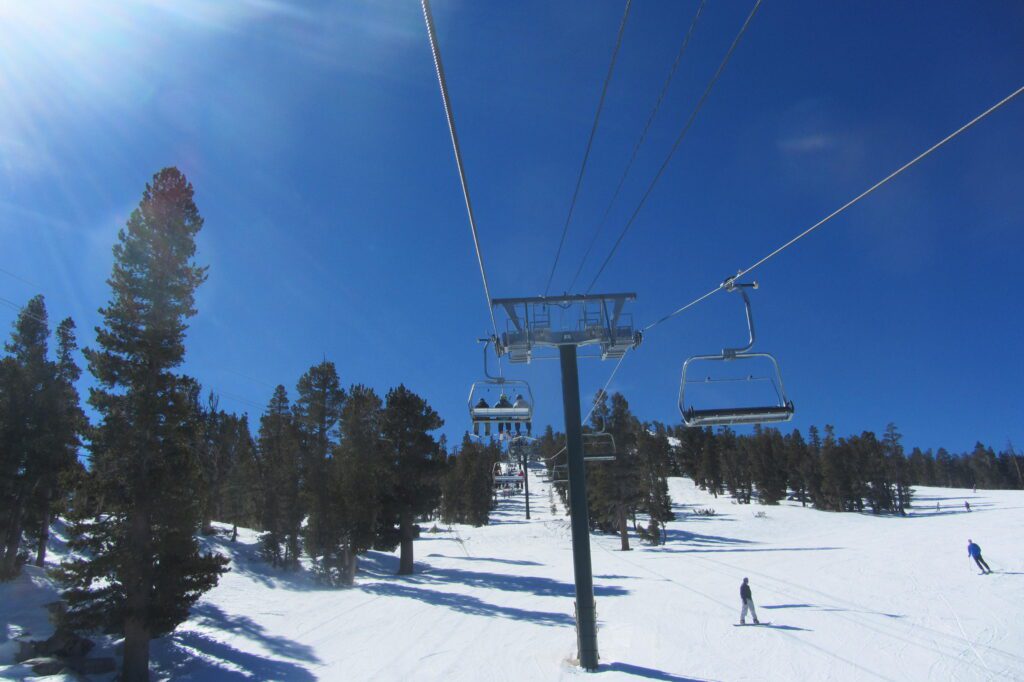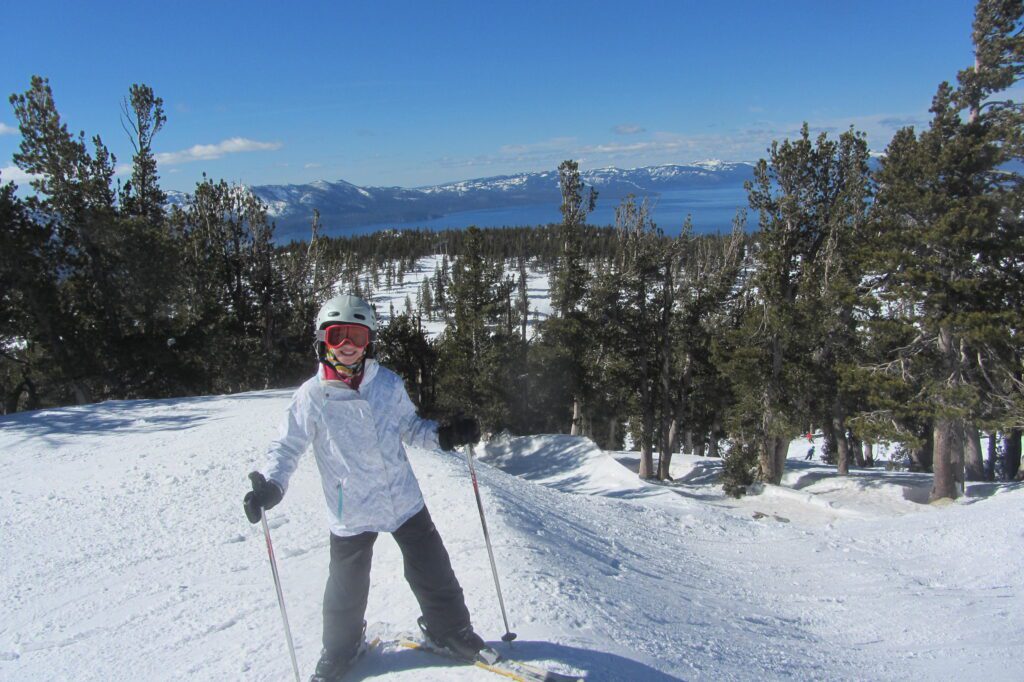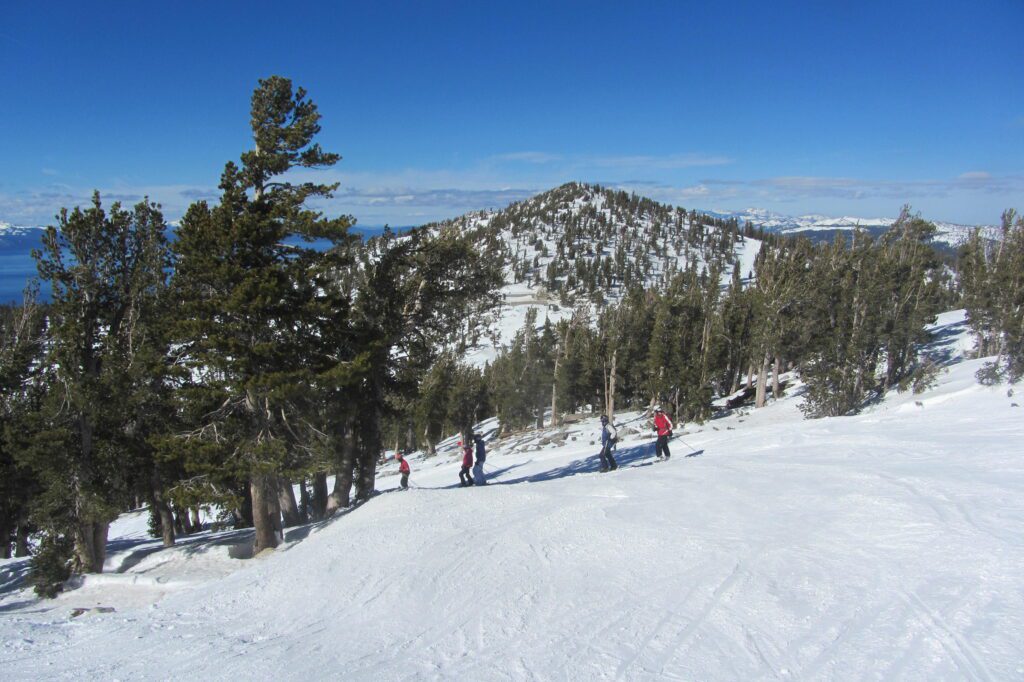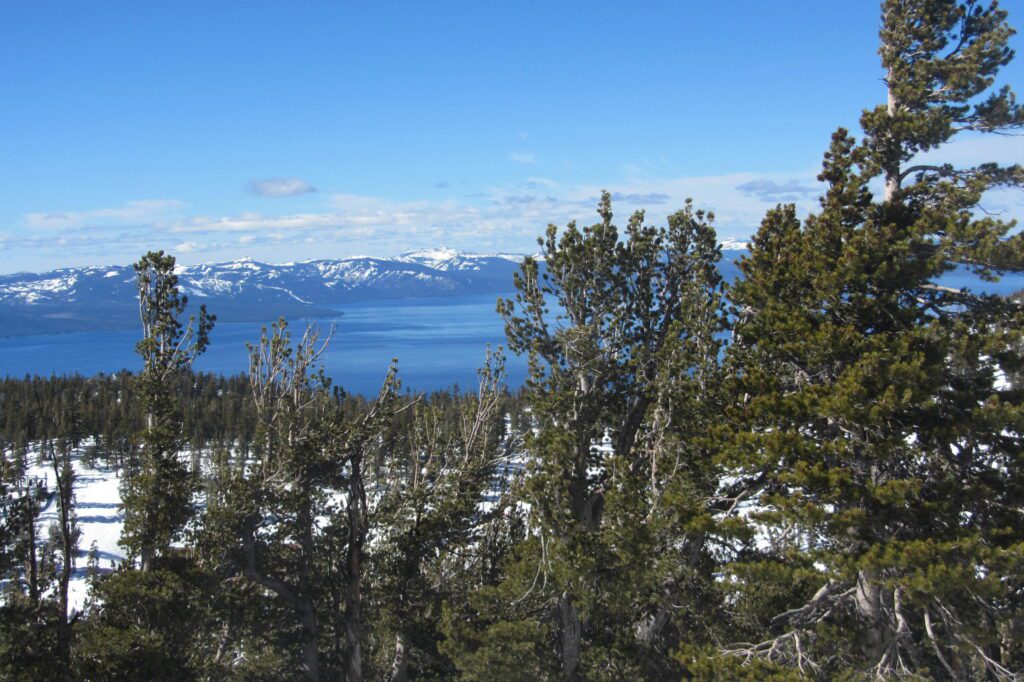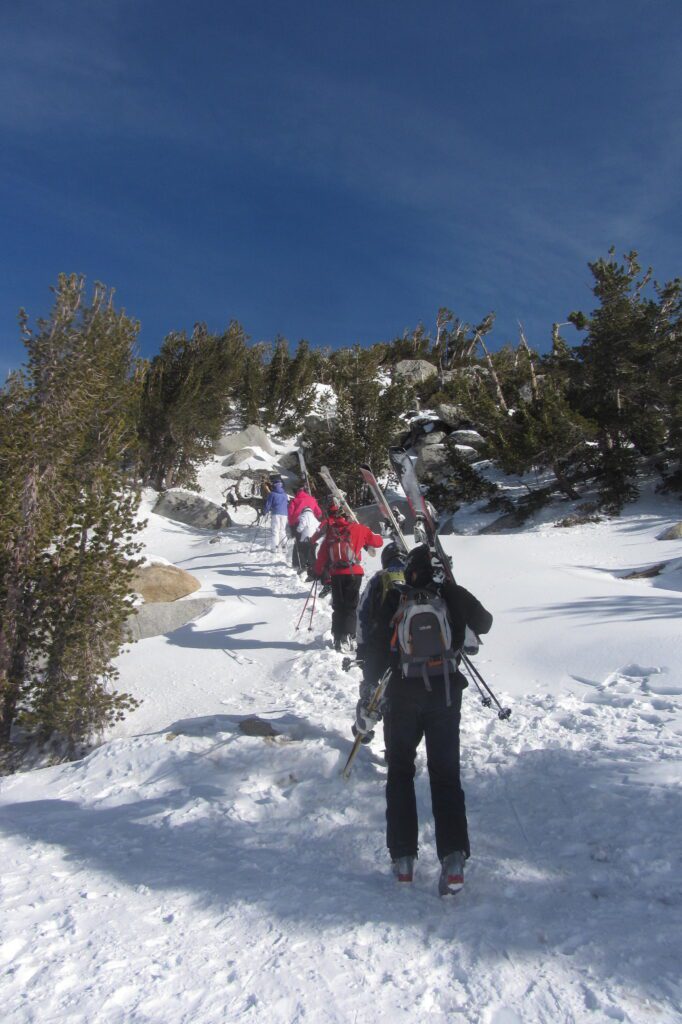 Where to Eat on the Mountain?
For east coast skiers who usually bring your lunch and leave it in a cooler at the base lodge – this is not easy to do at Heavenly. There are lockers at the base areas, but there food offerings are small at the base areas. When we visited Heavenly, it was a very warm February week. We only went to the bottom at the end of the day as the bottom was icy in the morning and slushy in the afternoon.
We ski with a NorthFace backpack that is slender. We can fit four drink bottles, four sandwiches, two cup of noodles, brownies, nuts, tea bags and hot cocoa mix.
We highly recommend eating lunch by 11:15am. This allows you to get a table without hovering and waiting for people to leave.
Most days at Heavenly, we ate at the East Peak Lodge. It is a smaller lodge with smaller crowds. East Peak Lodge is on the Nevada side at the base of the Comet Express and Dipper Express lifts. We stopped for snacks and sat outside at the large, party atomosphere of the Tamarack Lodge, which is located at the top of the Heavenly Village Gondola and the bottom of the Tamarack Express lift.
Heavenly has plenty of on-mountain dining options. Be prepared to spend about $75 for lunch for a family of four. This is why we picnic!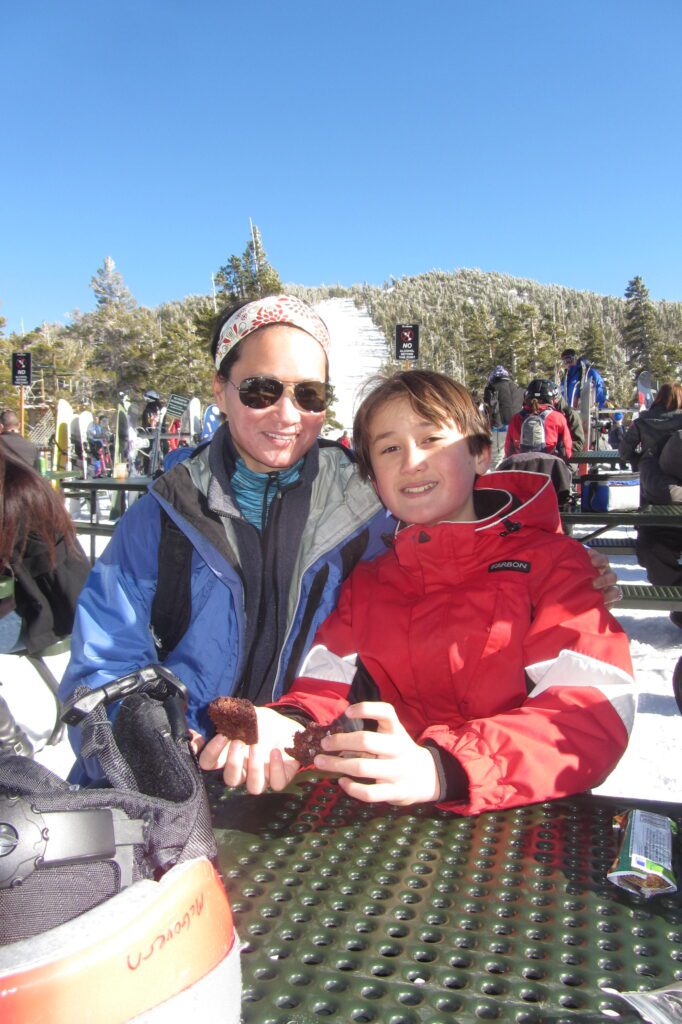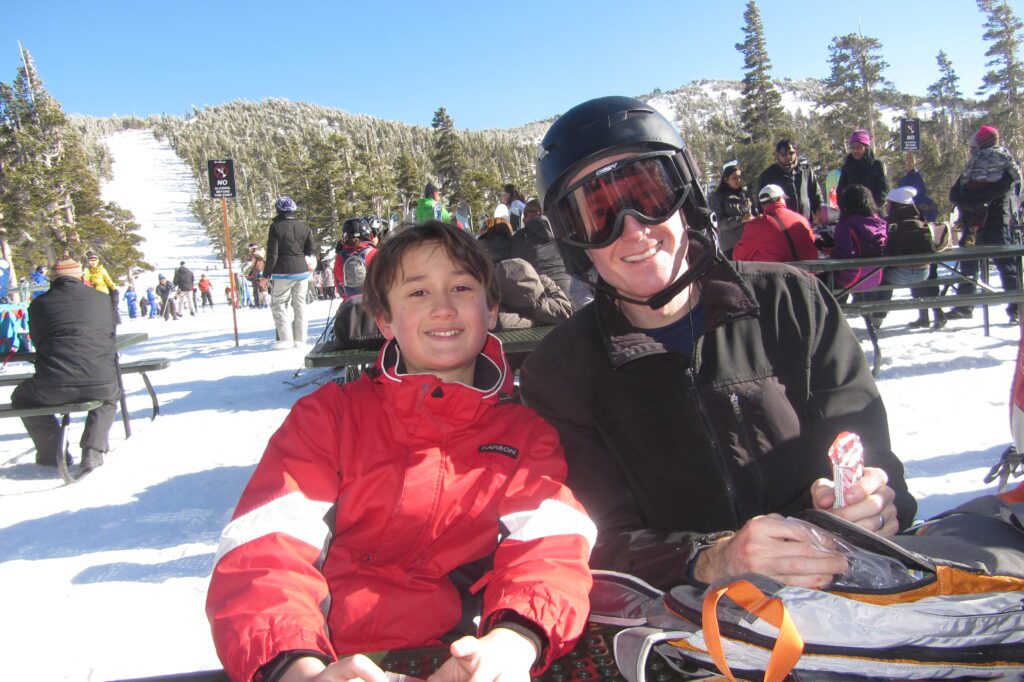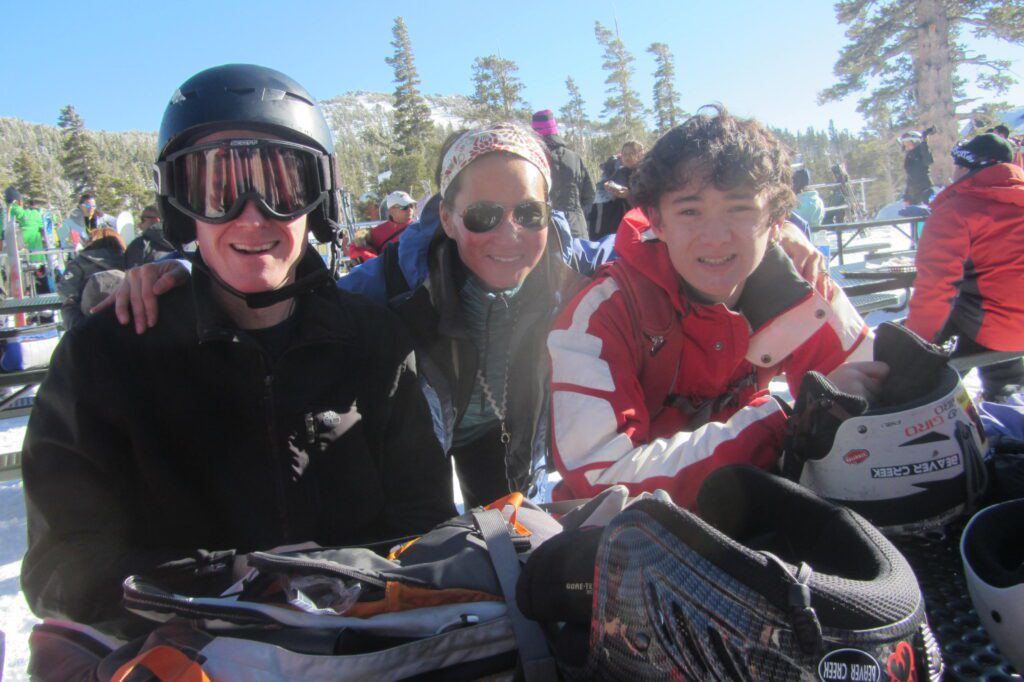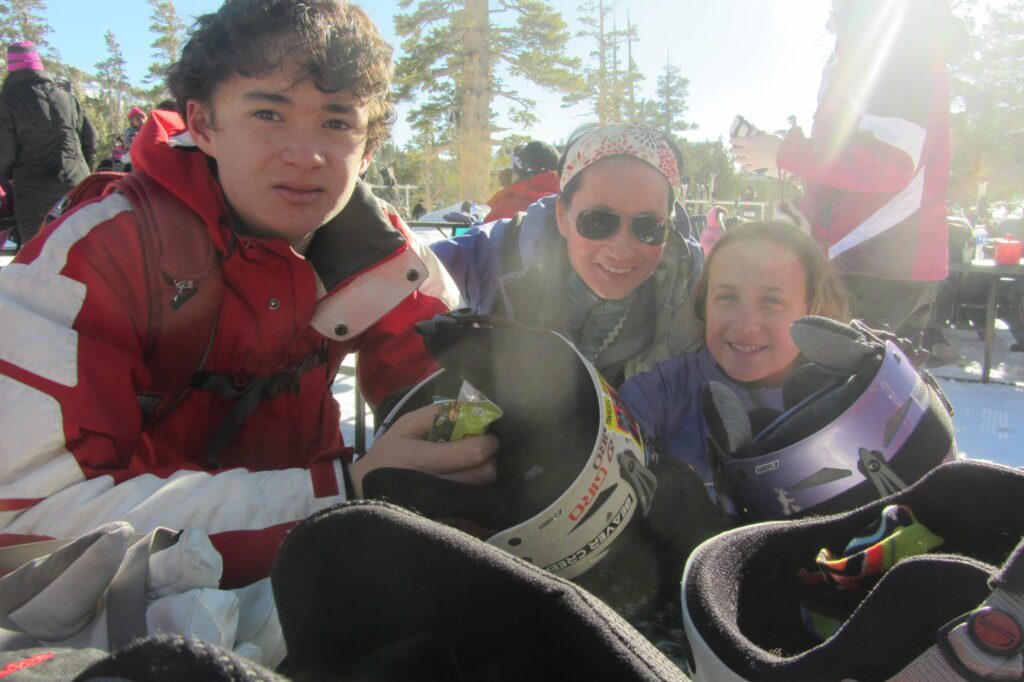 Other Things to Do!
South Lake Tahoe is a cute town with shopping, restaurants and bars. We took the kids on the bungee trampoline and they loved it. Most days, we skied from 8:30 until well past the lifts closed at 4pm, so we were tired. We cooked at home every night as there were nine of us.
Heavenly has a zipline, a mountain coaster, UTV tours and tubing. There is something for everyone!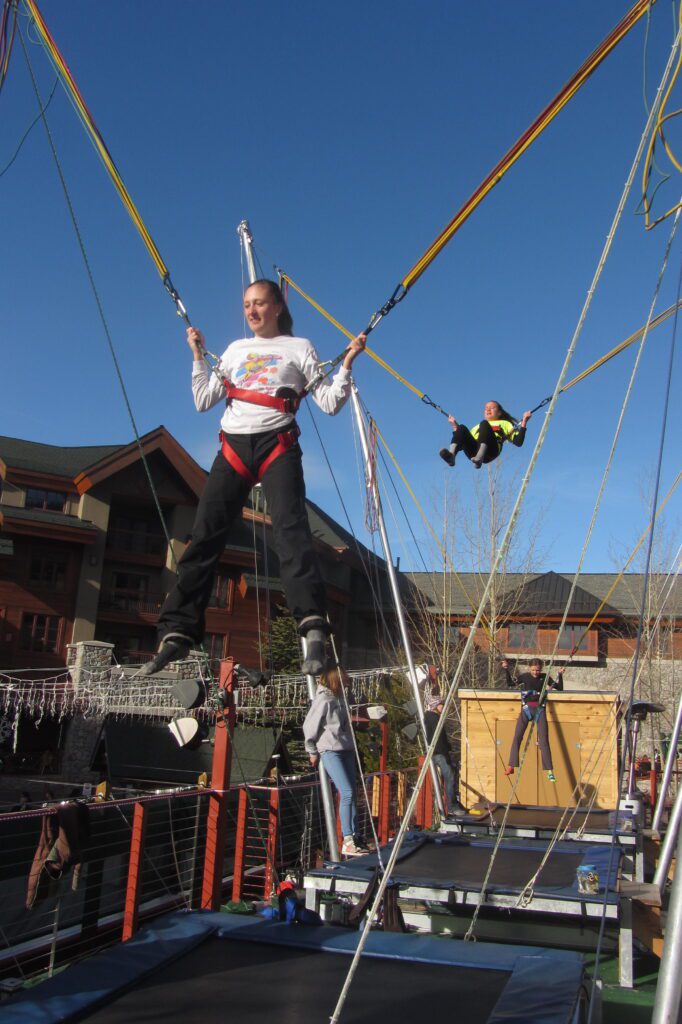 Beacon Bar and Grill
After we bungee jumped, we drove out to Camp Richardson and Beacon Bar and Grill for some appetizers and cocktails. This gorgeous lakeside setting is about eight miles from the California Lodge parking lot. The kids loved running on the dock and the nachos were excellent!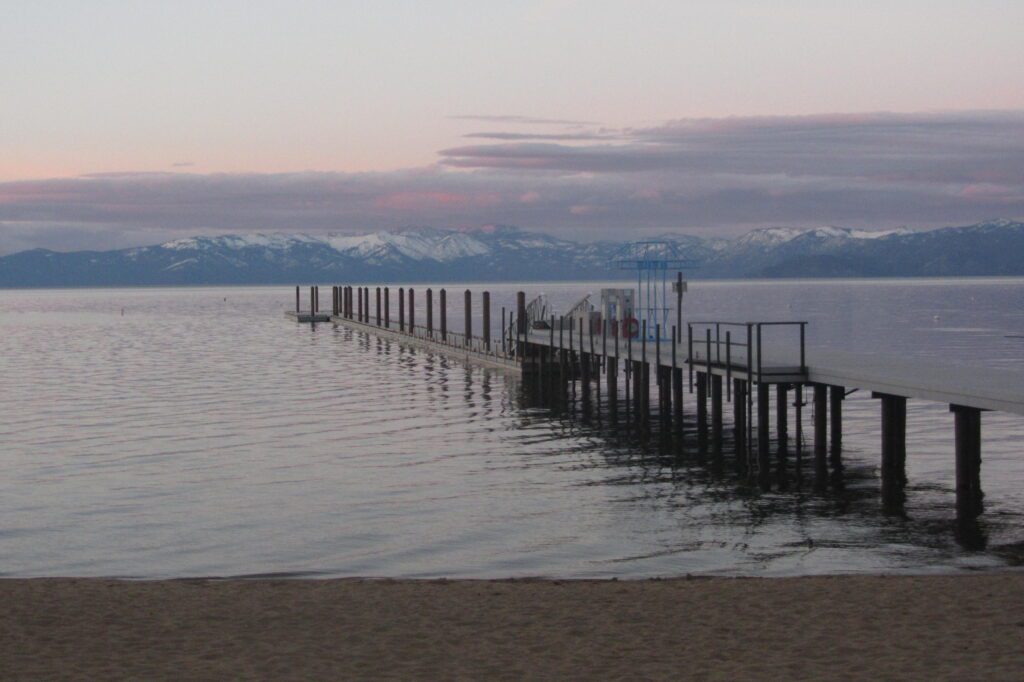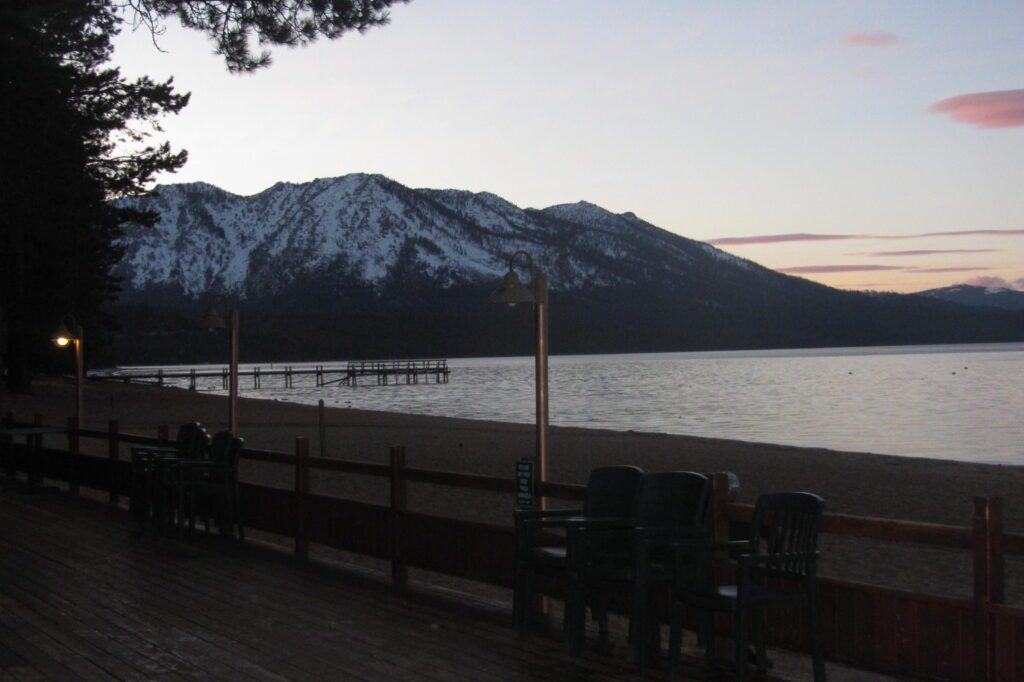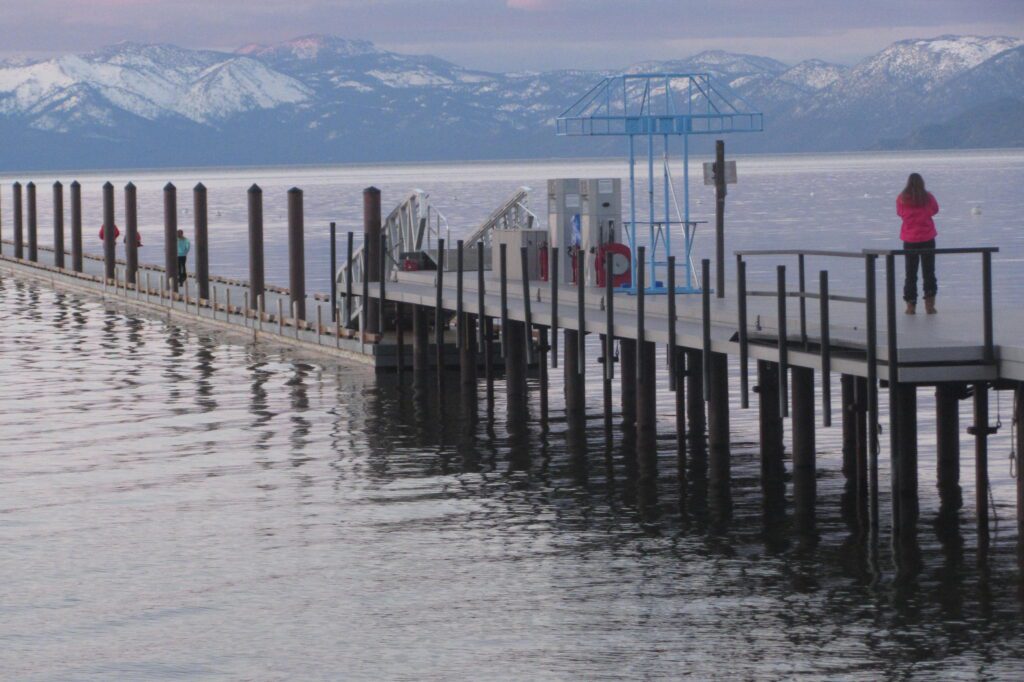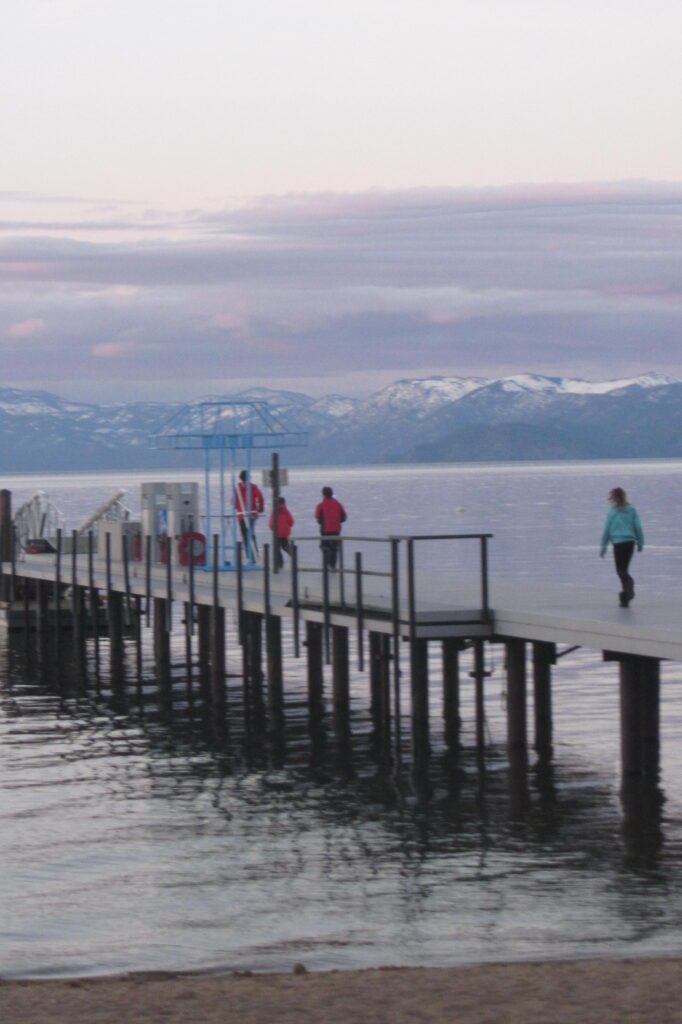 Our day at Northstar
Northstar resort is also owned by Vail resorts which meant that our Epic Pass was good at that resort as well. We took a drive up there to ski. It took us much longer than we thought. We did stop to take some photos, but we stopped taking them as the drive was taking so long. We had a great day on the slopes. The views are far, far less than at Heavenly. The grooming is great, and there are parts that are very steep! We brought our picnics to the Zephyr Lodge which is at the top of the Tahoe Zephyr Express.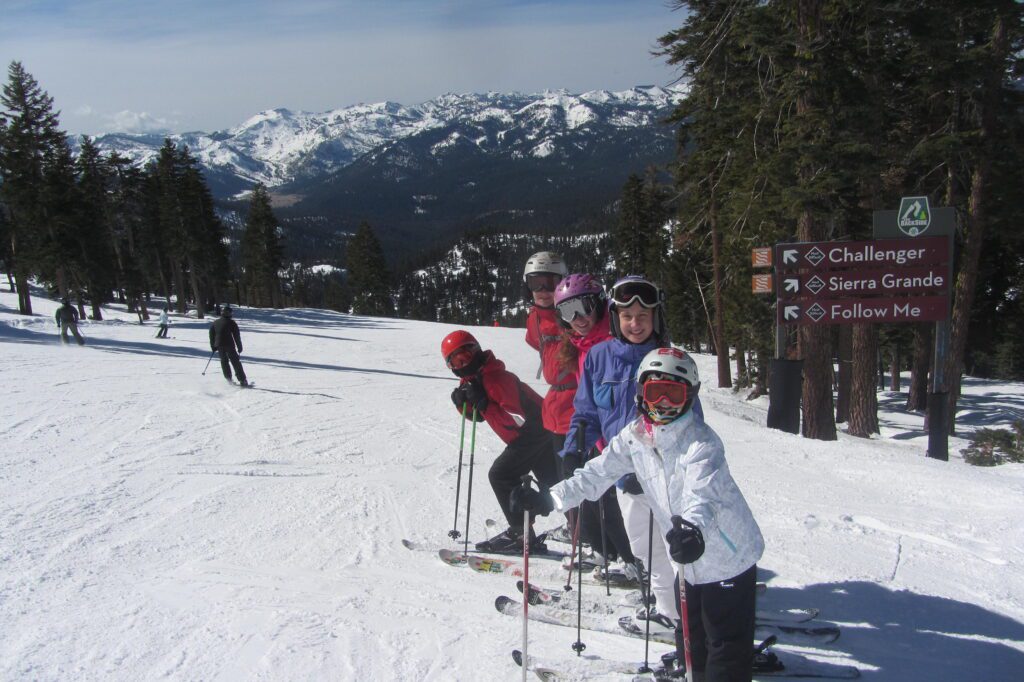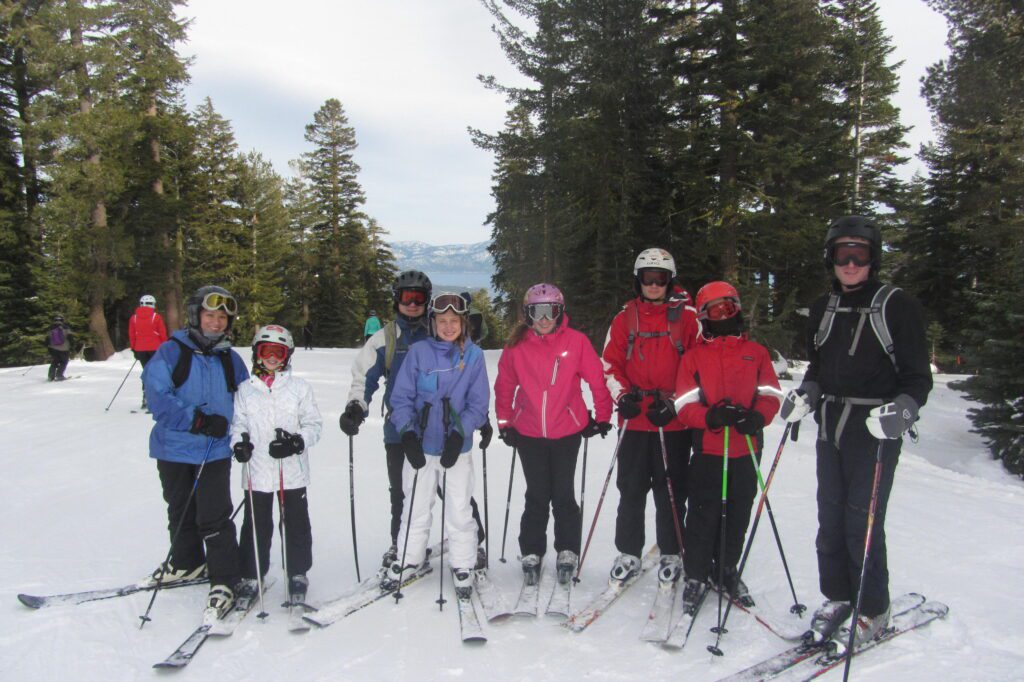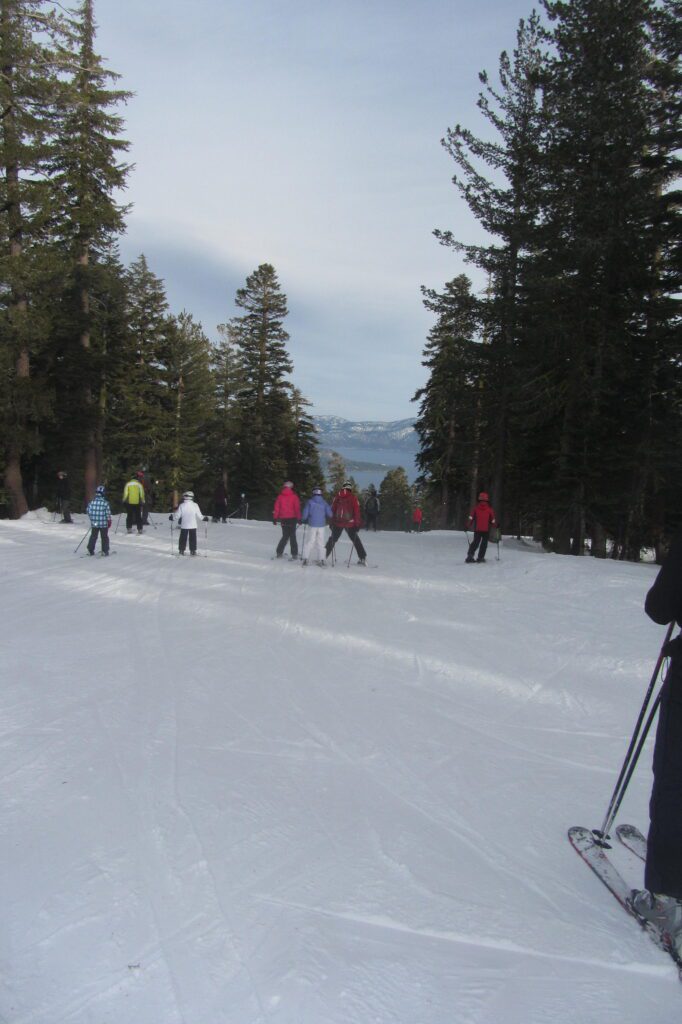 Driving Around the Lake
Circling Lake Tahoe is amazing. Emerald Bay is gorgeous, but you need to not be on rush to get to a ski day. Take a day off and enjoy the drive around.. Michele did in 1997, and it was amazing. We raced up the Western side on this recent trip on our way to Northstar. We headed east from Northstar and came down the east side of the lake. Take a full day to go the 72 miles around the lake. It is amazing.